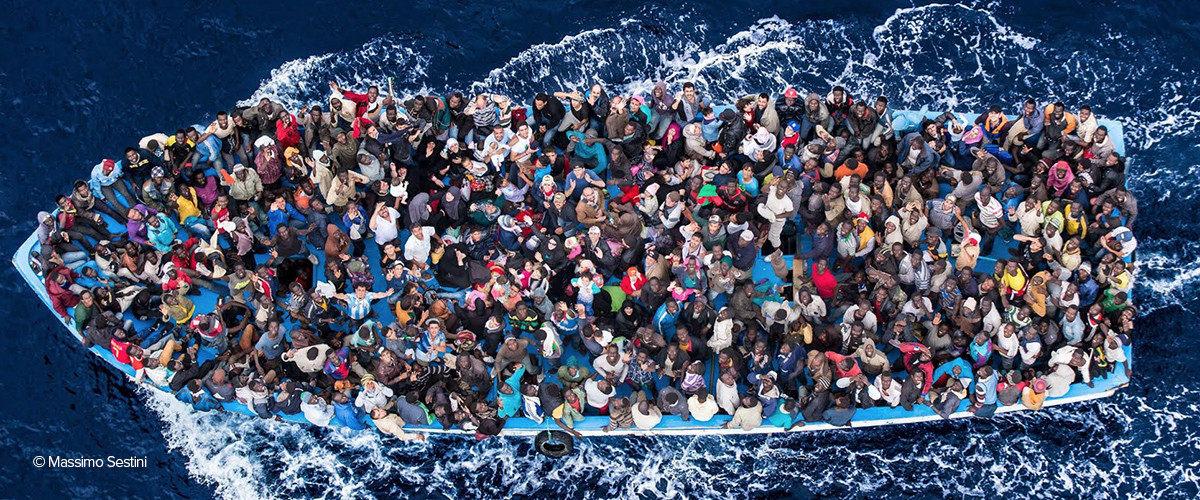 Global Citizen Tax – Bridge funding gap on EU refugee response
Call for tax on residence and citizenship investor applications to provide funds to tackle European refugee crisis.
London, 6 July 2015: Arton Capital, the industry-leading global financial advisory firm, that specializes in investor programs for residence and citizenship around the world, has called on European Union governments to institute a levy on foreign investors as part of their residence and citizenship programs. The proceeds would support EU efforts to mitigate the region's refugee crisis.
The latest figures from the United Nations High Commission for Refugees (UNHCR), reveal that the number of refugees and internally displaced persons in 2014 rose by 25% to 46.7 million. In 2014, almost 220,000 people have crossed the Mediterranean Sea from Africa. Estimated 6,570 have died in the process since 2011.
Unfortunately, the UN budget allocated for refugee operations in Europe is US$64 million in 2015, not nearly enough to offset the influx of people. This funding deficit places a heavy burden on the European Commission and the member states, particularly those closest to Africa and the Middle East, where refugees make first contact.
Speaking in London at the IBC Citizenship by Investment and International Residence Summit, Armand Arton, Chief Executive Officer of Arton Capital, addressed the need to find better ways to diffuse the refugee flows into Europe. He urged governments to consider the implementation of a levy on their citizenship through investment programs to supplement funding for responses to the issue.
"At the core of the global residence and citizenship industry are high net-worth individuals who choose to contribute to a third country's economy in exchange for a better future for themselves and their families. They benefit socially and economically and so do the countries that welcome them as citizens," said Arton. "Our clients consistently tell us that they wish to create social and economic advantages for all who share the same dream of a better life and would be willing to pay such a levy to deliver humanitarian assistance, stability and fund development projects to support refugees."
"This is a broad issue that affects the whole of Europe, but one that has its roots in the home countries of these displaced people. Both the cause and effect require a collective response," says Armand Arton. "A simple, levy on a sliding scale between 1% and 5% at the time of an investor application for residence or citizenship in EU countries could raise in excess EUR 250 million over an 18-month period. With the number of applications growing year-on-year, and with the increasing number of countries who wish to attract global citizens, the initiative would be sustainable in long-term and can fund over a billion euros in the next five years. Our collective efforts could be hugely significant and helpful to agencies that are working with the multitude of displaced persons."
The proposed levy on residence and citizenship by investment applications as a response to the current refugee crisis is just one of the central themes on the agenda of the 2015 Global Citizen Forum, curated by Arton Capital and hosted in Monaco on October 8th and 9th. Speakers at this year's event include global citizens and visionaries such as Kofi Annan, former Secretary-General of the United Nations, Irina Bokova, Director-General of Unesco, José Manuel Barroso, former President of the European Commission and former Prime Minister of Portugal, John Prendergast, human rights activist, best-selling author and former Director for African Affairs at the National Security Council as well as other public figures in support of global citizenship. They will be joined by representatives of governments from the European Union, Africa and the Americas as well as members of the United Nations. Other topics that will be discussed include the implications of mass migration and Europe's pivotal role in the global migration stream as well as considering other areas of global citizenship, international mobility, and the opportunities they present for individuals, communities and societies.
For more information visit www.globalcitizenforum.org.
Media enquiries
About the Global Citizen Forum
The Global Citizen Forum is an annual non-profit gathering curated by Arton Capital that fosters discussions on what it means to be a citizen of the world. The Global Citizen Forum seeks to inspire change, provoke innovation, encourage engagement and empower future generations. The event aims to nurture dialogue with policymakers as they look to evolve political, social and economic responses to migration; to inspire change and uncover solutions to global causes and to explore new ways that global citizens can contribute to the global community. It provides delegates with the opportunity to interact with visionaries, politicians and public figures and enjoy world-class entertainment at the Gala Dinner for the benefit of the Global Citizen Foundation.
For more information, please visit www.globalcitizenforum.org.
---