Looking for a steadily top-rated country ranked among the best in the world in terms of quality of life, education, civil liberties, government transparency and economic freedom? Canada is not only a stable contender in all those categories, it is also diverse and rich in society, history and nature. For many it is the country that for years shaped the immigrant investor map.
The Quebec Immigrant Investor Program has been suspended until April 1st, 2023.
WHY CHOOSE CANADA?
Canada is one of the most popular destinations for investor immigrants wishing to relocate. It consistently ranks high on major comparative surveys of industrialized nations. Other of the country's key benefits include the following:
G8 and NAFTA member.
Unspoiled environment with strict environmental controls.
World-class health care system, one of the best in the world.
Excellent education system, one of the most respected in the world.
Cultural, ethnic and religious tolerance entrenched in the Constitution.
One of the safest countries to live in, offering a high quality of life.
One of the most valued passports for international travel.
QUALIFICATIONS
The Quebec Immigrant Investor Program was established in 1986. The program is designed to allow business people and their families to enter the province of Quebec as permanent residents on an unconditional basis. In return, funding made available through the program helps provide subsidies in support of small and medium businesses in Quebec. The program has undergone significant transformation in the past couple of years, addressing the application process.
To qualify for residency or citizenship, applicants must fulfill one of the investment options below in addition to meeting the following criteria:
Demonstrate business experience.
Have a net worth of at least CA$2 million.
Provide documents supporting the source and origin of invested funds.
Settle in the province of Quebec.
INVESTMENT OPTIONS
Full Investment
Applicants choosing this option must invest a minimum of CA$1,200,000 in a government-guaranteed investment and hold it for a period of five years. At the end of this period, the guaranteed full amount is returned to the investor without accrued interest. The program provides for full investment or financing through authorized financial institutions. Arton Investments is such a financial institution duly recognized by the Immigration Authorities of Quebec (MIDI) and Investissement Quebec (IQ).
Financed Investment
Under this option investors pay a reduced amount that is used to finance a CA$1,200,000 closed 62-month term loan from a chartered bank. This loan is initiated and repaid at no further cost and without additional guarantees from the applicant.
CITIZENSHIP REQUIREMENTS
Investors and their family members who have lived in Canada for three out of the four years (1,095 days) preceding the application, have adequate knowledge of English and/or French, have no criminal record, and have acquired knowledge of the rights and responsibilities of citizenship, as well as an understanding of Canada's history, values, institutions and symbols are eligible to apply for citizenship.
NEXT STEPS:
ARTON INDEX SCORE
0
0

cost

0

speed

0

global mobility

0

quality of life

0

simplicity
---
Updated yearly, the Arton Index is an overall assessment and comparative benchmark of the country and its investment program.
---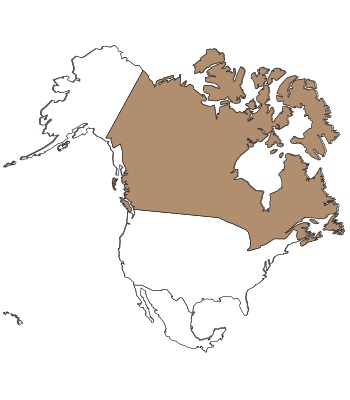 35,362,905
Population Growth: 0.74%
46,200 USD
GDP (per capita)
GDP (purchasing power parity)
1.674 trillion USD
109
Visa free countries
---
LOCATION
Northern North America, bordering the North Atlantic Ocean on the east, North Pacific Ocean on the west, and the Arctic Ocean on the north, north of the conterminous US
CAPITAL
Ottawa
DIFFERENCE
UTC-5
TOTAL AREA
9,984,670 sq. km.
AGE DEMOGRAPHICS
0-14: 15.44%, 15-24: 12.12%, 25-54: 40.32%, 55-64: 13.94%, 65+: 18.18%
LANGUAGE
English (official): 58.7%, French (official): 22%, Punjabi: 1.4%, Italian: 1.3%, Spanish: 1.3%, German: 1.3%, Cantonese: 1.2%, Tagalog: 1.2%, Arabic: 1.1%, Other: 10.5%
RELIGIONS
Catholic: 39% (includes Roman Catholic: 38.8%, Other Catholic: 0.2%), Protestant: 20.3% (includes United Church: 6.1%, Anglican: 5%, Baptist: 1.9%, Lutheran: 1.5%, Pentecostal: 1.5%, Presbyterian: 1.4%, Other Protestant: 2.9%), Orthodox: 1.6%, Other Christian: 6.3%, Muslim: 3.2%, Hindu: 1.5%, Sikh: 1.4%, Buddhist: 1.1%, Jewish: 1%, Other: 0.6%, None: 23.9%
GOVERNMENT TYPE
Federal parliamentary democracy (Parliament of Canada) under a constitutional monarchy and Commonwealth realm
CURRENCY
Canadian dollar (CAD)
EXCHANGE RATE
1 USD = 1.331 CAD (2014)