One of Europe's oldest countries, Portugal boasts a rich historical and architectural heritage. Luminosity, radiance and culture beam through the whitewashed villages and lush vineyards of this country positioned on the blissfully elegant shores of the Atlantic ocean.
WHY CHOOSE PORTUGAL?
Portugal boasts a rich and diverse culture, Mediterranean climate, and a safe and stable setting ideal for raising families, conducting business or travelling. Investors find many opportunities in Portugal's secure and fast-developing market, including the following:
Residence visa waiver for entering Portugal.
Live and work in Portugal.
Visa-free travel within the Schengen member states.
Permanent residency or citizenship of Portugal after five years as a temporary resident.
Inclusion of family members, such as spouse or partner, dependent children and dependent parents.
Qualifications
Portugal's Golden Resident Permit Program is offered in accordance with the Ministry of Foreign Affairs through the Department of Consular Affairs and the Portuguese Trade and Investment Agency (AICEP).
Aimed at attracting foreign direct investments to the country, the program yields a residency permit in Portugal to non-EU investors who fulfill one of the investment options below and meet the following requirements:
Provide proof that investment funds originate from abroad.
Hold no criminal record.
The main applicant's property is not frozen within the boundaries of the EU.
Pay application and processing fees where applicable.
Enter Portugal for the first time on a valid Schengen visa.
Meet or exceed the minimum stay requirements. (Seven days for the first year, 14 days for subsequent two-year periods.)
INVESTMENT OPTIONS
1. Property Investment Options
In July 2015, through Act 63/2015 and Regulatory Decree 15-A/2015, the required investment options were revised and new ones added. Investors can now choose from the following:
Applicants may acquire property valued at €500,000 or more, or
Applicants may acquire property valued at €350,000 or more for properties more than 30 years old or located in urban regeneration areas designated for refurbishing, or
Acquisition of property fitting any of the above requirements with 20% reduction on the minimum amount of investment, if purchased on a low density population area (€400,000.00 or €280,000.00).
Property Selection
Arton handpicks prestigious projects to meet our clients' expectations. By investing in fractions of pre-qualified projects applicants become co-owners of the entire project and qualify for Portugal's Golden Visa. Our selected projects share some key benefits:
Guaranteed annual rental return, starting from the first year of operation;
Easy and flexible exit strategy;
100% funds return guarantee after obtaining permanent residency or citizenship;
7 days accommodation per year.
Sé Catedral Hotel (sold out)
Located in the heart of Porto, close to the Douro River, this 50-room hotel rehabilitation consists of 38 fractions at €350,000 each. Request our project brochure.
Caldas de Canavezes Luxury Hotel and Spa (sold out)
Located in a low-density area of the country, facing the Tâmega River, this luxury hotel and spa transformation consists of 45 fractions at €280,000 each. Request our project brochure.
Cascais
Located in the center of Cascais, facing the ocean and Cidadela, this palatial house rehabilitation of a 20-suite boutique hotel consists of 22 fractions at €350,000 each. Request our project brochure.
2. Capital Investment
Applicants may invest a minimum of €350,000 in research activities.
Applicants may invest a minimum of €250,000 in the arts or in the reconstruction or refurbishment of national heritage projects.
Applicants may invest a minimum of €500,000 for shares in investment funds or venture capital.
Applicants must create 10 or more jobs.
NEXT STEPS:
ARTON INDEX SCORE
0
0

cost

0

speed

0

global mobility

0

quality of life

0

simplicity
---
Updated yearly, the Arton Index is an overall assessment and comparative benchmark of the country and its investment program.
---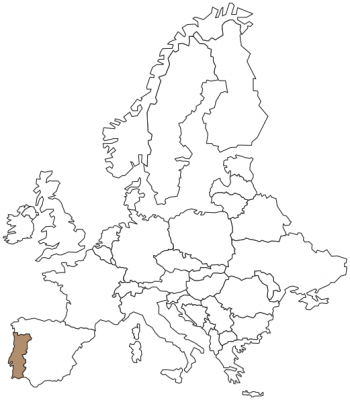 10,833,816
Population Growth: 0.07%
28,500 USD
GDP (per capita)
GDP (purchasing power parity)
297.1 billion USD
132
Visa free countries
---
LOCATION
Southwestern Europe, bordering the North Atlantic Ocean, west of Spain
CAPITAL
Lisbon
DIFFERENCE
UTC 0
TOTAL AREA
92,090 sq. km.
AGE DEMOGRAPHICS
0-14: 15.50%, 15-24: 11.4%, 24-54: 41.88%, 55-64: 12.07%, 65+: 19.15%
LANGUAGE
Portuguese (official), Mirandese (official, but locally used)
RELIGIONS
Roman Catholic: 81%, Other Christian: 3.3%, Other (includes Jewish, Muslim, Other): 0.6%, None: 6.8%, Unspecified: 8.3%
GOVERNMENT TYPE
Semi-presidential republic
CURRENCY
Euro (EUR)
EXCHANGE RATE
1 USD = 0.9214 EUR