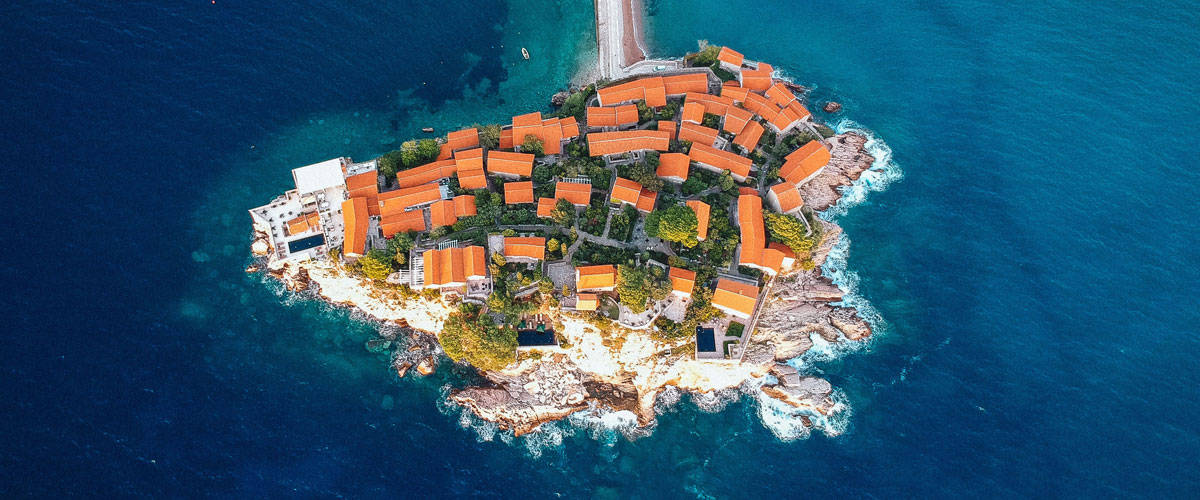 Montenegro Stands Strong Amidst Pandemic
The last country in all of Europe to resist the Covid-19 outbreak.
Update: Montenegrin Prime Minister Dusko Markovic announced on the evening of Tuesday, March 17th that the country had its first two coronavirus cases. They had both recently returned to Montenegro, from Spain and from the US. 
Montenegro Amongst the 136 countries affected by the Coronavirus outbreak, Montenegro remains the only nation in Europe without a single recorded case. A tiny, but remarkably beautiful country has somehow missed this wave. At least for now.
In a recent article released by the Montenegrin Government, it is noted that the nation is amongst the most prepared due to the high quality and timely response of their health department, taking all measures recommended by the National Coordination Body for Communicable Diseases.
Further measures include remaining in constant communication with the WHO, a plan of operation of the health system in case of a crisis, along with all the necessary diagnostics needed for the health surveillance of all passengers in international traffic and border control.
Prime Minister Duško Marković also mentioned, that "while the spread of disinformation and panic was registered through social networks, the media of Montenegro showed seriousness and professionalism."
Montenegro, known for its picturesque landscapes and booming touristic attractions, also took preemptive measures to close its borders to the rest of Europe.
This comes shortly after the country launched a Citizenship by Investment Program, which quickly became one of the most desired investment options in the region due to its rapidly growing economy supported by becoming one of Europe's newest hot-spot destinations.
Notorious for offering global investors some of the most vital and valuable benefits in the industry, the quick 90-day processing leads to citizenship approval, granting investors the freedom of global mobility to 123 nations with the Montenegrin passport.
The investor migration community shares its solidarity with other CIP host countries which have not been spared: USA (2,030 cases), UK (798 cases), Portugal (112 cases), Bulgaria (23 cases), Quebec (17 cases), Cyprus (14 cases), Antigua and Barbuda (1 case). St. Kitts and Nevis, Dominica, Grenada also have no recorded cases of Covid-19 to date, according to sources, here.
We are at the peak of mobility, where the pace of human movement has never been this fast; yet will never be this slow again. It is during times like these where we understand the vitality of having a second passport for increased mobility, to ultimately ensure safety and security when we need it most.
---