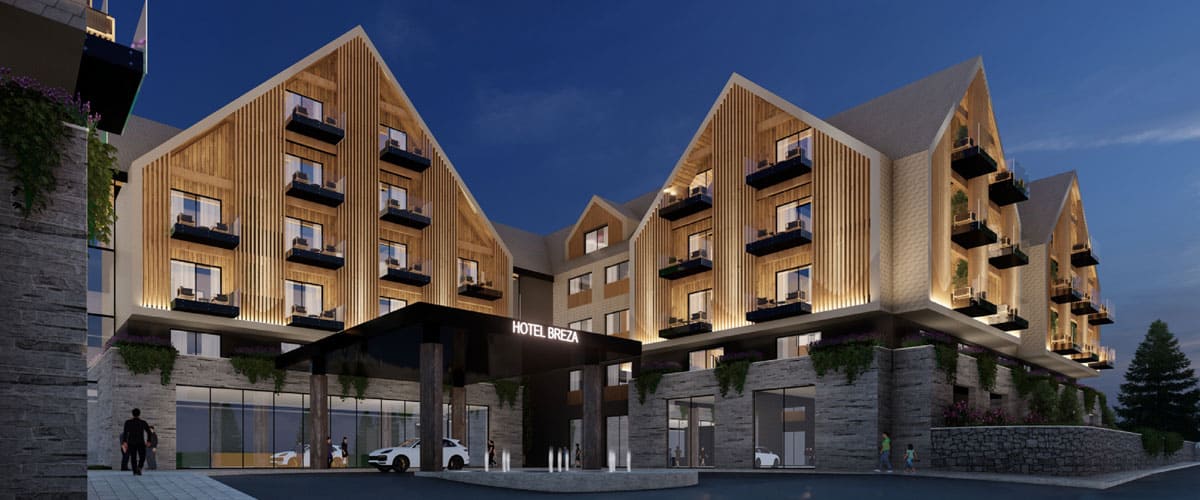 Hotel Breza to Lay Foundations in Kolašin
The newest real estate project approved under Montenegro's Citizenship by Investment Program comes exclusive to Arton.
Podgorica, Dec 4, 2019 – Arton Capital has acquired the exclusive rights for a new 5-star real estate investment project launched to meet increasing demand with Montenegro's Citizenship by Investment program.  
Breza, the luxury hotel and spa will be located right at the heart of Kolašin in Northern Montenegro. At an altitude of nearly 1000m above sea level, and surrounded by majestic lakes and mountains, the region is globally acclaimed for its 'spa-like' air quality and cherished worldwide by visitors for its unmatched purity, serenity, and natural beauty. 
Unveiling opportunity, freedom, and affluence, Hotel Breza offers investors and their families Montenegrin citizenship upon investment in a free hold unit starting at €250,000 (including 21% VAT), plus an applicable contribution of €100,000 in the form of a government fund donation.  
The project exclusively offers 188 refined units of variable sizes and the purchased unit must be kept for a period of 5 years. 
Kolašin's beauty and sophistication aren't the only reasons why the nation is attracting vast opportunity for growth and development. In fact, "75% of investor applicants through Arton Capital have chosen Kolašin as their preferred destination," shared Milos Stojanovic, Vice President and Managing Director of Arton Capital Montenegro. 
Montenegro's citizenship program has become notorious for offering global investors some of the most vital and valuable benefits in the industry, including a fast procedure with residency granted within 3 weeks and approval of citizenship within six months, one of the fastest growing economies in the region, as well as freedom of global mobility, with travel access to over 123 nations with the Montenegrin passport. 
Contact us to discover which project in Montenegro is the right fit for you. 
---