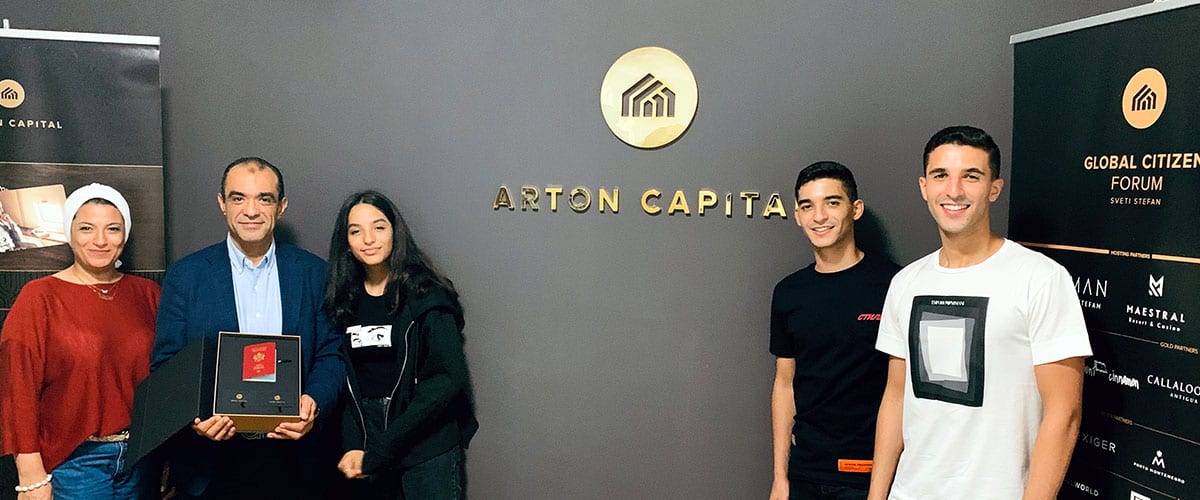 Five New Passports Issued under Montenegro's CIP
A remarkable moment for a family from Egypt.
July 15, 2020 Podgorica, Montenegro — Arton Capital celebrates an exceptional process that took a mere 87 days from submission to citizenship approval that changed a family's life forever.
The family of five from Egypt were the first-ever applicants in Montenegro's Citizenship by Investment program. However, due to delays with Covid-19 travel restrictions, the retrieval of the passports only took place this morning, as the family was overjoyed to take the first step into their new life.
Investing in a Montenegrin citizenship was a sound choice for the family, unlocking freedom of mobility to over 120 countries, as well as endless opportunities for their children within continental Europe and around the world.
Montenegro's Citizenship by Investment Program has become one of the most sought-after investment options for families who are in search for a better quality of life, as well as security for their children and their future. And as the region's booming nation takes on a new wave of global citizens, its economy displays record growth as well.
From a surge of real estate developments to its strategic location becoming central to global industries, Montenegro offers families a chance at success, growth, and peace of mind for generations to come.
The government of Montenegro has additionally been praised for their timely and thorough response to the Covid-19 pandemic, resulting in low infection rates and one of the lowest death rates in all of Europe.
As many of the early clients in the program, the family invested in Kolasin's Westin Hotel, which has commenced its construction of a luxury ski resort and is expected to be completed by the end of 2022.
With the recent relaxation of travel restrictions, many more approved applications are currently in the pipeline for passport issuance in upcoming weeks.
---