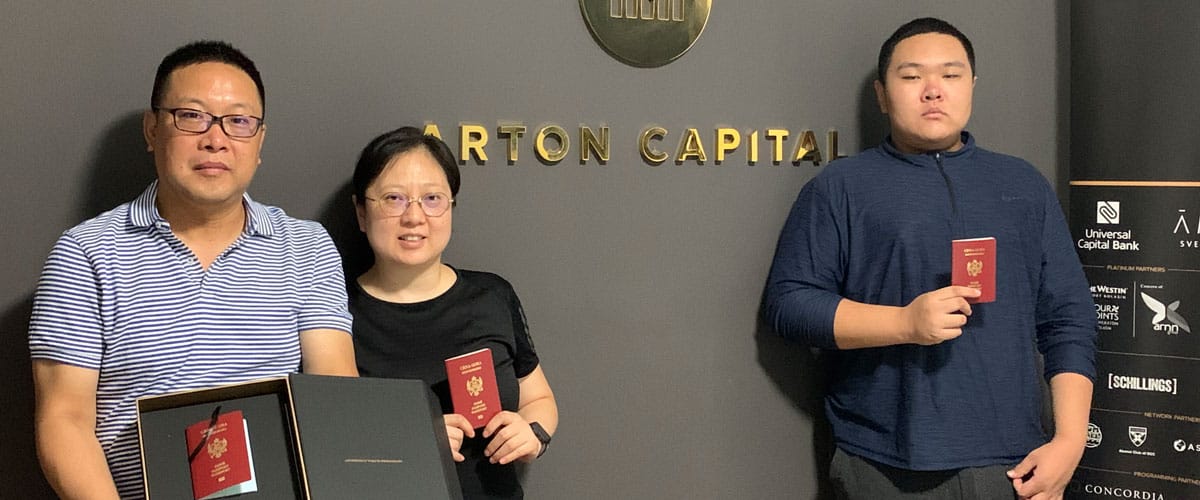 Family from China Become Citizens of Montenegro
Rejoice at receiving their passports after delays from Covid-19 travel restrictions.
After only 89 days from submission date, the young family of 3 from China received their citizenship approval under Montenegro's Citizenship by Investment Program.
"We are very, very happy, [and] we came as soon as we could," shared the client whose name is redacted for anonymity. "We have our passports and we will spend some time in Montenegro to enjoy this beautiful country," expressed the investor hailing from Yangquan City in China.
The qualified investment was done in Kolasin's Westin resort which was the first government-approved project. Currently, investors can choose from a variety of government-approved projects both in the northern region (starting at € 250,000) and the southern region of the country (starting at € 450,000).
Montenegro's program has received industry praise for its efficient processing and its attractive options to families in search for a better quality of life, increased freedom of mobility to over 120 countries, as well as countless opportunities for their children and their future as European citizens.
Montenegro has additionally been at the forefront of support from the European Union over the past few years; recently closing negotiations with the EU and advancing the nation closer to becoming a member of the Union.
"Over the past thirty years, the European perspective of the Western Balkans has never been more certain, and the Balkans have never been in a better position. We will join the EU before 2025 or maybe in 2025," states Montenegro's Prime Minister, Duško Marković.
---