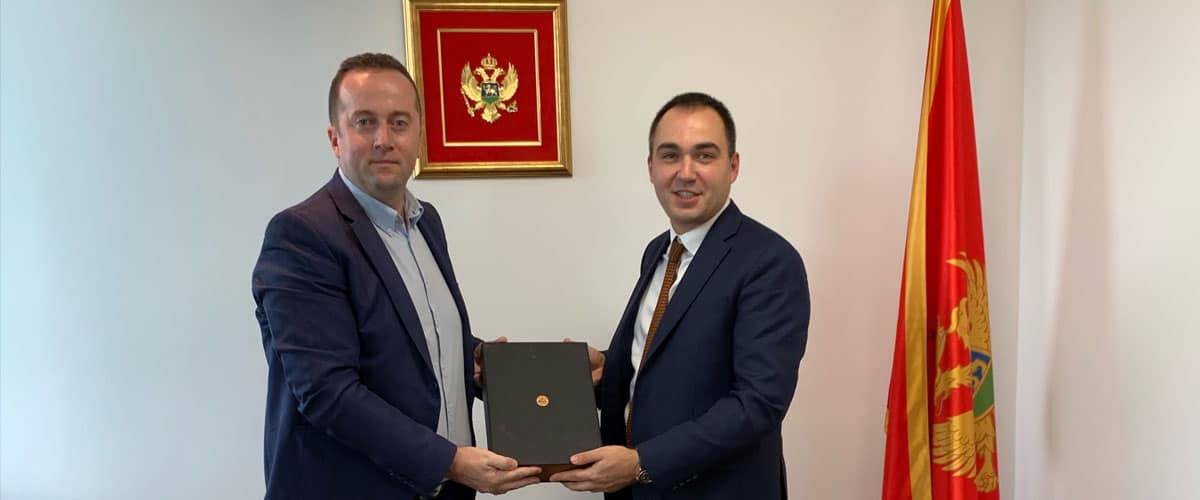 Arton Capital first to submit application for Montenegro's CIP
At a starting investment of €350,000, Montenegro's Citizenship-by-Investment Program has proven to be one of the most sought-after this year; with more applicants pending submission.
Today, Milos Stojanovic, Vice President of Arton Capital, hand delivered the program's first application. "While we have many files in their final stages of preparation and due diligence, we believe that this first applicant will lead the way for the many others that are currently in the pipeline."
Montenegro has become a key destination desired by some of the world's most affluent investors from the Middle East, South East Asia and China; offering an array of unique opportunities, access to a booming market, and a powerful passport with visa-free mobility to 122 countries, including the Schengen.
The Montenegro Citizenship-by-Investment Program will last for three years, during which only 2,000 applicants will be granted citizenship. Montenegrin citizenship can additionally be extended to family members and can be passed on to future generations by descent.
Applicants must satisfy the following investment requirements:
€100,000 in the form of a Government Fund Donation, and
€250,000 investment in approved real estate in an undeveloped region (north of the country), or
€450,000 investment in approved real estate in a developed region (south of the country).
For investors seeking mobility, security, and increased quality of life, Montenegro's Citizenship-by-Investment Program is one of the most efficient and reliable options towards securing a brighter future for their families and their businesses.
"Though the program took some time before starting to accept applications, we are confident that the process has become seamless, and we look forward to working with the Government of Montenegro for years to come as their beautiful nation begins to welcome new opportunities and investments," stated President of Arton Capital, Armand Arton.
Aside from its unparalleled beauty and exponentially growing tourism, Montenegro has become one of the fastest growing economies in the region, gaining considerable global attention and a significant spike in interest ever since its program's announcement.
---