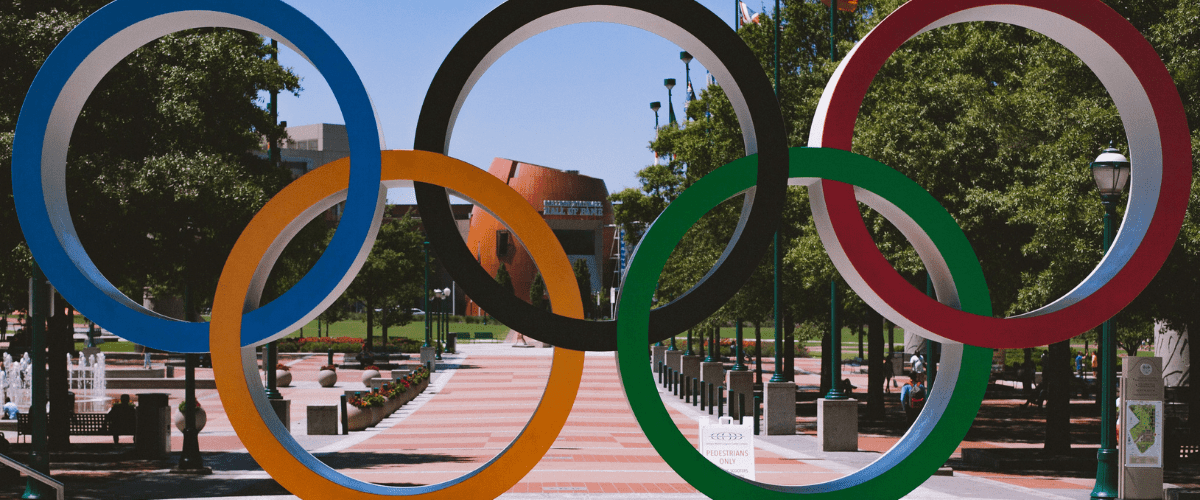 Why Eileen Gu's Story is a Win for Global Citizens Everywhere
Instead of debating the star skier's citizenship status, why aren't we discussing the bigger picture? We should all have the freedom to choose our allegiances as a fundamental human right.
Ever since American freestyle skier Eileen Gu announced that she planned to compete for Team China at the 2022 Olympic Winter Games in Beijing, many have scrutinized her citizenship status. According to the Olympic Charter, a competitor "must be a national of the country" they represent, which led to questions like: Did Gu renounce her US citizenship? Does she hold two passports? But isn't that illegal in China, which does not recognise dual-nationals?
The Olympian, who went on to win two golds and a silver in Beijing, has stayed mum on the topic, while simultaneously expressing a deep connection with both superpowers. "When I'm in China, I'm Chinese. When I'm in the US, I'm American," said the 18-year-old, who was raised in San Francisco by her mother, a Chinese immigrant. The star athlete and model speaks flawless Mandarin Chinese, and spent most of her summers growing up visiting family in China.
Why, then, should Gu be expected to align with one country or the other? And why should any of us have to choose?
Gu's multifaceted identity reveals nuances that many people can relate to. After all, millions of people identify with more than one country and culture in today's globalized world. As a result, it's becoming more difficult, if not impossible, to categorize the human experience based on singular citizenships and artificial borders. If the Olympics – where hundreds of athletes hold dual citizenship – are any indication, drawing lines around our mobility stifles our potential.
In fact, Gu's situation can be viewed as a win for global citizens everywhere. "Her story speaks to the benefits, the value, the opportunities that come from an interconnected world," Scott Kennedy, a senior adviser and expert on China at the Center for Strategic & International Studies in Washington DC, told the Associated Press. "Her gold medal may be placed in China's column. But her success is a global success."
Those who criticize Eileen Gu's national allegiances are missing the big picture – a broader story of opportunity and freedom.
"The notion of single citizenship, often determined by birth, no longer serves society," says Armand Arton, President and CEO of Arton Capital. "We deserve to make our own choices, to develop affiliations that align with our complex identities and lived experiences."
According to the World Openness Score (WOS), a real-time barometer of visa waivers and an indicator of global ease of travel, we are more connected as a global society than ever before. Setting aside temporary pandemic-related border closures, the data presents a clear trend towards further openness as COVID-19 measures ease worldwide.
The ability to move and live freely should not only be available to elite athletes and models like Eileen Gu, who was fortunate enough to be born in one of the world's wealthiest countries. But instead, it should be the default for everyone.
After all, civilization is only as strong as how it treats its most vulnerable. That means providing those from less fortunate backgrounds with the same opportunities, regardless of their birthplace.
"More welcoming, humane migration programmes are the key to a more equitable world," adds Arton. Not only can progressive migration policies promote development and reduce poverty, but they also reflect the direction in which the world is heading.
"Single-country citizenship is fast becoming a relic of the past," says Arton. "Eventually, we'll reflect on this era and realize how single citizenship restricted our freedom and, in turn, our opportunities. Until then, high-profile Olympians like Eileen Gu prove that we can reach new heights when we're free to embrace more than one nationality."
After all, we are all global citizens, aren't we?
---