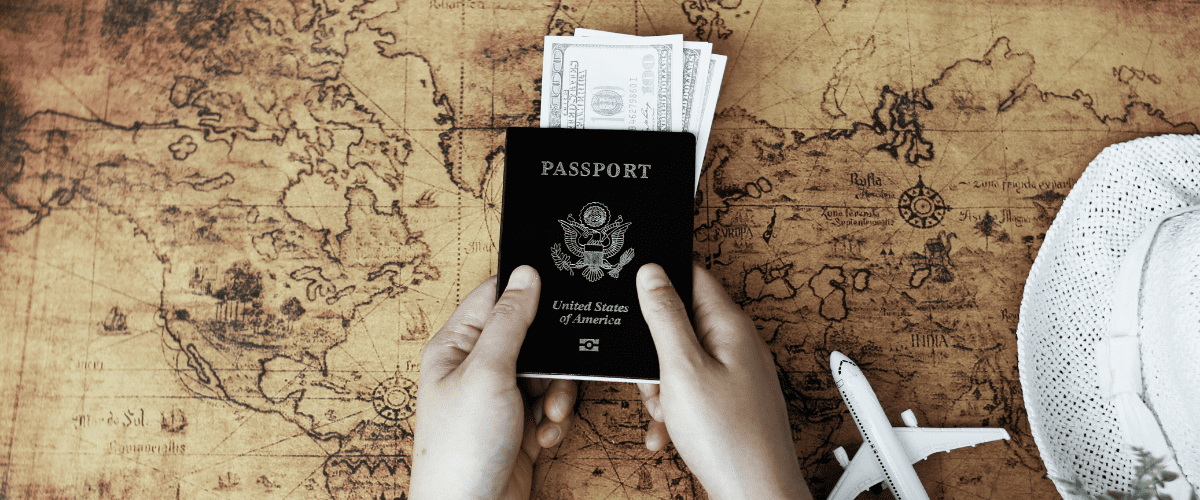 Americans Are Pursuing Dual Citizenship Now More Than Ever Before
As political divides, the pandemic, climate change and economic woes reshape society, Americans are increasingly seeking backup plans abroad.

Until recently, Americans have not expressed much interest in investment migration programs. After all, they hold one of the world's strongest passports. But since the onset of the Covid-19 pandemic in 2020, the number of Americans seeking second citizenship has quadrupled, with thousands of high-net-worth individuals looking for a "Plan B".
American investors have turned to residency and citizenship by investment programs (RCBI), which enable individuals to buy property, donate or invest in projects in foreign countries in exchange for residency or citizenship, depending on the country.
Historically, most CRBI applicants hold a birth passport with severely limited mobility. For the vast majority of applicants, owning a second passport is about freedom – the freedom to live, work and travel around much of the world visa-free, alongside other business and lifestyle benefits. But Americans already have a strong passport – it currently ranks No. 3 on the Passport Index as of 17 June.
So why are wealthy US citizens applying to RCBI programs in droves?
"It's an insurance policy. Some Americans feel disillusioned by the political system and worry about climate disasters, armed conflict, the economy and future pandemics. They want to have options," says Armand Arton, president and founder of Arton Capital. "A second passport has also become a status symbol – like becoming a member of an exclusive club."
For many, politics and bitter societal divides have taken the luster off of life in America. In a recent survey published by The Wall Street Journal and NORC, a nonpartisan research organization at the University of Chicago that measures social attitudes, Americans reported increasingly high levels of dissatisfaction. An eye-opening 86 percent of those surveyed said Americans are greatly divided on fundamental values, and over half think the country's rifts will grow more profound five years from now.
America's polarizing politics are not the only burning issues respondents cited. More than 80 percent described the state of the country's economy as poor, while many questioned its role as a world leader and the viability of the American dream itself.
Why all the discontent? The Covid-19 pandemic brought festering issues to the forefront. Many Americans felt unhappy with the way their government managed the pandemic: some felt the government did not do enough to curb deaths; others thought it overstepped on travel restrictions and lockdowns. "With scientists warning that another pandemic is inevitable, it's understandable that many people are searching for more options now," says Arton.
Americans have several other concerns, too: they saw US passport mobility drop by more than 50 percent, albeit temporarily, during the height of the pandemic, leaving many feeling vulnerable and isolated. "Our American clients are also concerned about business challenges, political system, gun violence, the state of the economy, while the Russian invasion of Ukraine has also renewed fears of nuclear war," adds Arton.
And then there's climate change – yet another motivation for some American investors to seek a Plan B abroad. Persistent heat waves, droughts, and intensifying storms: the world is fundamentally changing, leading many people to consider their future. "With so much volatility and uncertainty in the world, they see dual citizenship as a worthwhile investment in their future," says Arton.
A strong US dollar and record-setting inflation make RCBI programs all the more appealing for American investors at the moment. Since program prices remain the same, American dollars are going farther abroad. Arton Capital has observed an uptick in inquiries, particularly for Portugal's "Golden Residence Permit". With this program, investors can obtain residency in Portugal – where the cost of living is a fraction of what it is in the US – with a minimum investment of €350,000 (about US$365,000).
Americans see it as a win-win scenario: They are not only investing in a worthwhile asset, such as a hotel or spa development with a guaranteed annual return, but they also get to enjoy the freedom to live and work in a European country known for its historic villages, picturesque coastlines and old-world vineyards. Moreover, Portuguese residency holders also enjoy visa-free access across Europe – a significant benefit after two years of travel restrictions – and can apply for citizenship after five years.
"We're seeing a lot of interest in Portugal right now," says Arton. "Investors are choosing Portugal because they find it cost-effective and very attractive. I also think many Americans share European values and appreciate the option of living in a European country," says Arton. "Others have family ties in Europe and want to feel closer to those roots. Even if they don't end up moving there, they feel more secure knowing they have an attractive Plan B for their family."
---