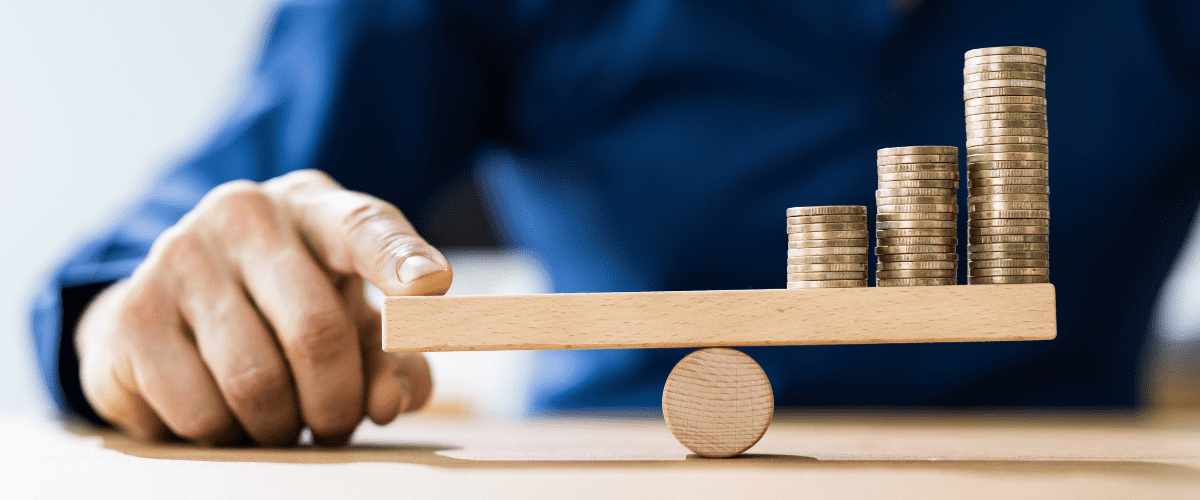 Hedging Against Inflation: The Right Time to Invest in a Second Passport
Prices might be up for bread, milk and gas, but the costs associated with overseas residency programs have remained stable. For those looking for ways to protect their wealth, improve their quality of life and secure a Plan B, now is the time to consider a second passport.
Rising costs of living and talks of a looming global recession have made many investors uncertain about the future. Some might sit tight, batten down the hatches and wait for the storm to pass. Others will look for ways to hedge against inflation and secure a Plan B for their family's future.
That's where citizenship and residency by investment programs (CRBI) come in.
CRBI programs not only offer assets that hedge against inflation, such as real estate investments, but also ensure you have the freedom to live and work abroad and the legacy of dual citizenship to pass down to the next generation.
Israel's annual inflation rate has shot up more than 25-fold since 2020. Italy, Greece and Spain have seen similarly skyrocketing figures, while in Turkey, inflation hit nearly 54.8% in the first quarter of 2022, according to the Pew Research Center. Dozens of other countries, including Portugal, Estonia, Denmark, Belgium, Finland, Ireland, Russia, the UK, the US, and more, have seen annual inflation rates rise since the beginning of the COVID-19 pandemic.
With inflation expected to linger for the foreseeable future, protecting and diversifying wealth through strategic investments will grow more critical – but the types of investment matter. Real estate is considered a safe investment during inflationary periods for two reasons: property appreciation tends to outpace inflation rates in the long run, and increasing rental rates generate cash flow for investors. In addition, CRBI real estate investments protect and build wealth for the next generation while enabling the freedom to travel, live and work abroad.
CRBI programs offer another enticing benefit: stable pricing.
While prices for goods and services shoot up worldwide, CRBI fees have yet to follow suit. "People are seeing prices for everyday goods go up, and they might assume that CRBI prices are going up, too," says Arton. "But many people don't realize that the cost of CRBIs has been static. Meaning, the price of a second passport, relative to your assets and income, cost less in relation to other things now than it did two years ago."
American investors and foreigners holding US currency, in particular, can expect unprecedented savings on CRBI at the moment, thanks to the strength of the US dollar abroad. Despite the annual inflation rate standing at 8.6% as of May 2022, the dollar's value has strengthened against many foreign currencies, including the Japanese Yen, Euros, Thai Baht, the British pound sterling and the Australian dollar.
In fact, the US dollar-to-Euro ratio is higher than it's been in two decades, according to MarketWatch. Against the dollar, the Euro slid from US$1.20 in January 2021 to US$1.05 this month, meaning investors holding US dollars will see substantial savings on CRBI programs in Europe.
Take Portugal's Golden Resident Permit Program, which secures a residency permit by purchasing a property valued from €350,000 to €500,000, for example. Investing in a Portuguese residency would cost roughly US$367,000-US$525,000 this year, compared with US$420,000 to US$600,000 last year – that's equivalent to a 12.5% discount due to the strength of the dollar.
"Never has a residence in Europe, especially one with such an accessible pathway to permanent residency or citizenship, come at such a competitive price," says Arton. "That's excellent news for investors in places like the US since the dollar is so strong abroad right now."
The official currency of Montenegro is also the Euro, which means US investors will also save on the country's CBI program, which offers citizenship in return for an investment of €250,000-€450,000 in approved real estate projects. In 2021, investors would have paid US$300,000-US$540,000, compared with roughly US$314,500 to US$472,000 in 2022.
"Montenegro is particularly desirable since it is not only a beautiful country on the Adriatic with a rapidly growing tourism industry, but it is also a candidate country for future expansion of the EU with expected acceptance by 2025," says Arton. "Those with Montenegro citizenship will likely be able to live, work and enjoy all the benefits EU can offer."
In addition to the relatively low upfront costs of some CRBI programs, the cost of living in Portugal and Montenegro is estimated to be roughly 50% or 70% less, respectively, than in the US. Most nations in Europe also boast a better work-life balance as well, with residents working far fewer hours than Americans.
Whether or not investors decide to relocate in the short-term, CRBI programs provide a solid hedge against inflation while simultaneously ensuring investors and their families have more options in the future in case of continued economic turbulence, political turmoil, another pandemic or natural disasters.
"For many, just having more options is priceless. From new sources of revenue, real estate-linked investment migration programs offer more than just a second residency or another passport," Arton says. "These are investments in your future. Nothing is more valuable than having the freedom and ability to provide a safer, better life for your family."
---