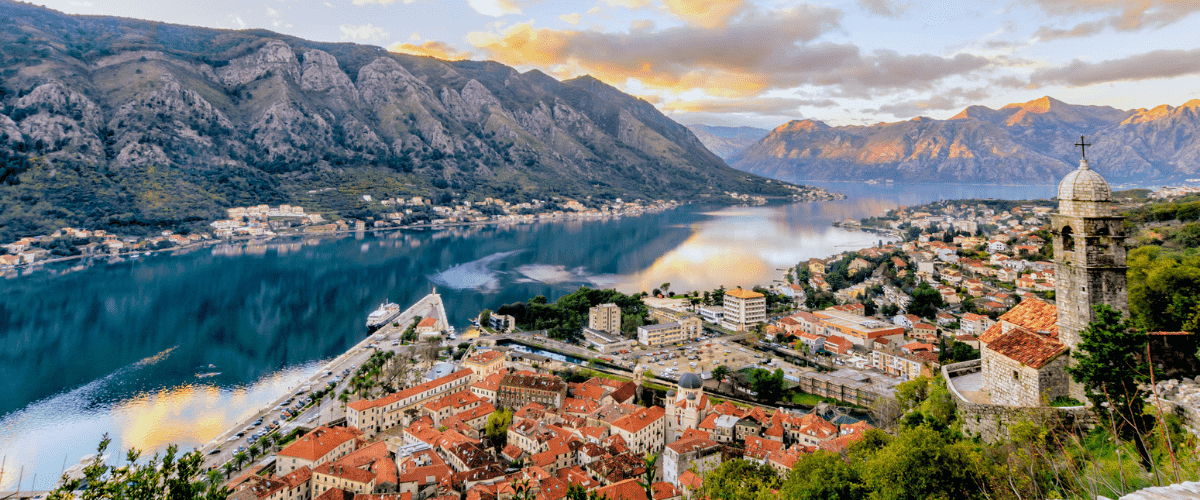 Real Estate Investment: The Best Way to Acquire Second Citizenship or Residency
For those looking for second or third citizenships, real estate investment projects offer efficiency, transparency and, often, a notable return on investment.
Individuals pursue multiple citizenships or residencies for many reasons, from visa-free travel to safety, education, healthcare, and new business opportunities. And for high-net-worth individuals, seeking another passport through citizenship and residence by investment programs (CRBI) have the added incentive of wealth diversification.
Such programs enable successful applicants to donate to a sovereign development fund, start a new business, invest in infrastructure, purchase real estate, or invest in new real estate projects in exchange for citizenship or residence. Among the many options, investing in real estate projects are often the most rewarding – in more ways than one. Investors often see returns on investment over time, as much as 4 percent ROI, while simultaneously contributing to job creation and improved quality of life in local communities.
"I like to call this kind of investment 'social impact real estate,'" says Armand Arton, President and Founder of Arton Capital, a global financial advisory firm specializing in impact investment programs for residence and citizenship.
"It's not about building an apartment building or a house just anywhere; it's building in an area where people would not have bought previously. These [projects] create special areas that are designated for citizenship or residency by investment [CRBI], and that generates more jobs in those communities."
Arton says real estate investment projects in countries like Portugal and Montenegro – which rank 4th and 43rd, respectively, on the Passport Index of the world's strongest passports as of April 29 2021 – have poured much-needed foreign investment into sluggish economies. They've also allowed local governments to manage domestic development more strategically and effectively.
In Portugal, which offers a residency by investment program (also known as a "Golden Visa"), investors can contribute to real estate projects in approved locations within the Autonomous Regions (islands) of the Azores and Madeira or inland territories.
Knight Frank independent real estate consultancy estimates that Portugal has welcomed €5 billion in investment since launching its RBI program in 2012, with slightly more than half of that investment originating from China. Inspired by Portugal's success, other Mediterranean countries like Greece, Malta and Spain followed suit and opened their doors to high-net-wealth investors in the years following.
The Balkan nation of Montenegro also currently offers several real estate investment projects, with the potential of promising returns on investment thanks to a thriving tourism industry. Significant tourism developments like the Westin hotel in Kolasin, a ski resort in the country's mountainous north; the four-star Bjelasica 1450 ski resort; and Cruiser Hotel, located near the Old Town of Tivat on the southern coast, all hold enormous potential for early investors, particularly as the country aims to earn EU membership by 2025.
Investors hoping to be closer to the Americas can explore similar real estate investment projects in the Caribbean islands. English-speaking Antigua and Barbuda, whose passport ranks 26th as of April 29 2021, offers several luxury real estate investment opportunities. Among them is the Waldorf Astoria Antigua – set to become the company's debut new-build in the Caribbean. The five-star luxury hotel and spa should offer a much-needed boost to the local tourism industry post-pandemic.
Similar citizenship by investment programs exist throughout the Caribbean in countries like Grenada, Dominica and Saint Lucia.
"Whether you're investing in a second home, a rental property or a mega tourism development, real estate is an excellent way to ensure your investment will create a lasting impact in local communities through job creation and wealth generation," says Arton. "It's also a smart way to diversify your own investment portfolio with invaluable added benefits of better global mobility, visa-free access, new business opportunities, and a backup plan for you and your family thanks to a new residence or passport."
---