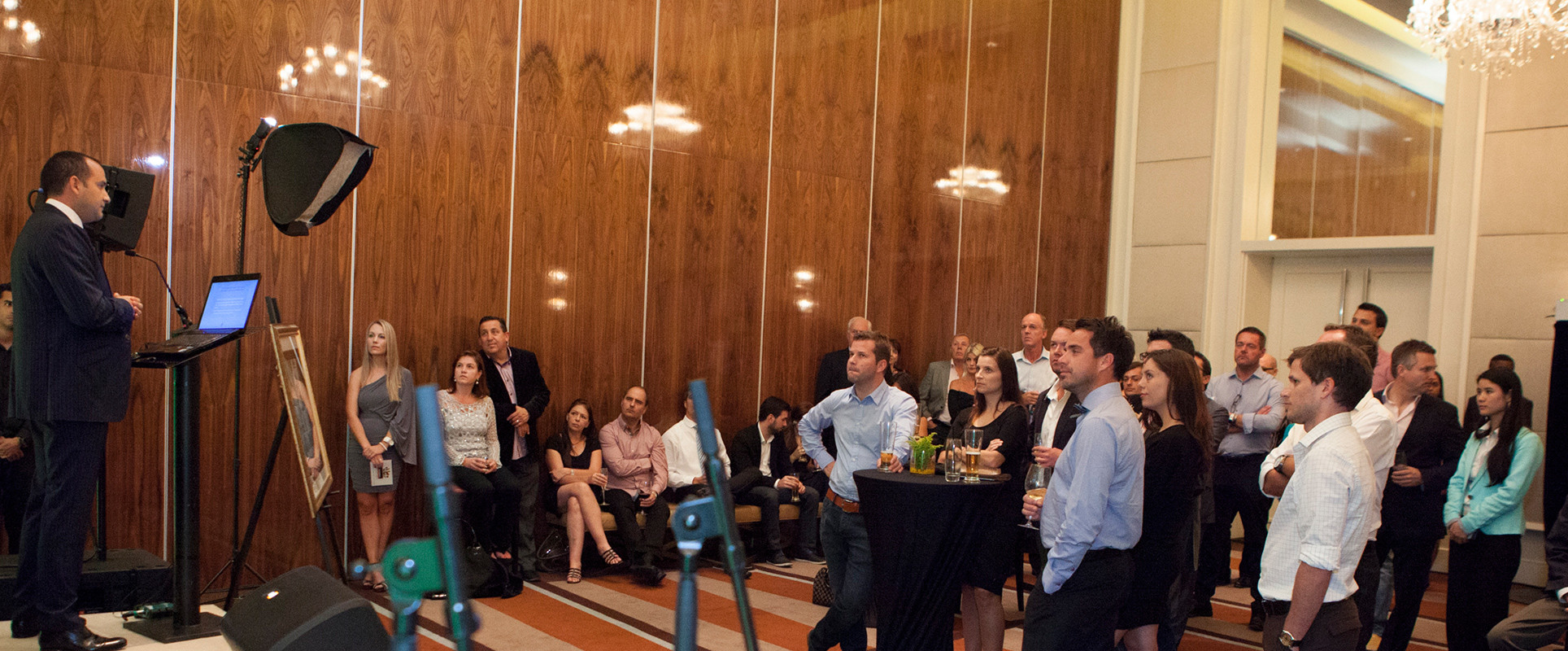 Arton launches South African operations
Foreign citizenship is made easy for South Africans as global investment firm, Arton Capital, launches on the continent this month.
03 March 2014, Cape Town – In an intimate cocktail party hosted by Arton Capital at the One & Only, Cape Town, special invited HNWI's guests were personally welcomed by Mr Armand Arton, Global President and CEO, as they celebrate the launch of their South African office in Cape Town, their first on the African continent. Accomplished through a high-end service experience, which simplifies complexity and is supported and sustained by long-term relationships which empower individuals and families to become Global Citizens, Arton Capital is a global financial advisory firm, specializing in investor programs for residence and citizenship. Arton plays a critical role in helping governments, consultants, legal and financial professionals and investors to meet their goals quickly, efficiently and more effectively.
Owning a foreign passport has become a relatively painless process for many of the world's high net-worth individuals, including South Africans, who are seeking second citizenships for various reasons, including flexible investments options, wealth and estate planning or even just the freedom to travel, as Arton Capital opens their latest office in Cape Town this week – their 10th
Coined "jurisdiction shopping" according to a recent survey by UBS and Wealth-X, celebrity singer Tina Turner and the head of luxury brand powerhouse LVMH Bernard Arnault – who is also the wealthiest man in France – are just two HNWIs who have chosen to capitalize on this opportunity.
"Targeting affluent individuals in order to boost the economy, several governments across the world are now looking to develop citizenship schemes which give new passport holders a high amount of liberty and security," says Armand Arton, CEO of Arton Capital, the Dubai based firm that specializes in international immigration and citizenship law for the wealthy.
It's a trend that has also grown in some of the world's fastest growing economies including the GCC and the UAE. "More and more high net worth individuals are exploring immigrant investor programs due to the increased financial flexibility and investment options they can offer them," adds Arton.
In Europe, the government of Malta recently announced proposals to start selling citizenships to foreigners for just under a million US dollars – a plan that was thwarted in the European Parliament late last month.
However Arton adds that there are a number of other successful citizenship-by-investment programs in the Caribbean region that are growing in popularity due to their flexibility. "We have actually seen an increase in demand for such programs in the past 12 months. They are good alternative for investors coming from politically and economically distressed regions who need to secure a fast exit option for themselves and their families."
Europe, on the other hand, is represented mostly by the classic investment programs that lead to citizenship through residence.
Whether it is investment in government bonds, real estate, or business, the qualifying applicants and their families have to maintain their residency status for a certain number of years, before being allowed to apply for citizenship. "Bulgaria, Cyprus, Portugal, Spain, and the UK's Mr. Armand argues, "already operate under such legislation and it has not vexed the EU"
"Many business people who travel regularly can be restricted by their passports on an international scale – Arton Capital's main focus is to introduce them to citizenship programs that are tailor-made to their lifestyle" concluded Arton.
As a global industry leader, Arton Capital also curates the Global Citizen Forum, where delegates, government representatives and industry patrons meet annually to exchange, build awareness, educate and promote global citizenship. Arton places a high importance on its corporate social responsibility programs and as a co-founder of the Global Citizen Foundation, the company is joined by its team, partners and clients to contribute to the development of the next generation of leaders and enriching education policies worldwide.
After their Cape Town launch this week, Arton Capital will also launch an office in Nigeria later this month, and will be looking to expand on the rest of the African continent after that – an emerging market ripe for expansion.
###
Lameez Mohd, Account Manager
Tel: +27 (0) 21 465 2312
Email: [email protected]
Grant Davison, Account Director
Tel: +27 (0) 21 465 2312 / Mobile: +27 (0) 82 049 0212
Email: [email protected]
Vivid Luxury
Web: www.vividluxury.co.za
Blog: www.thevividluxuryblog.co.za
---