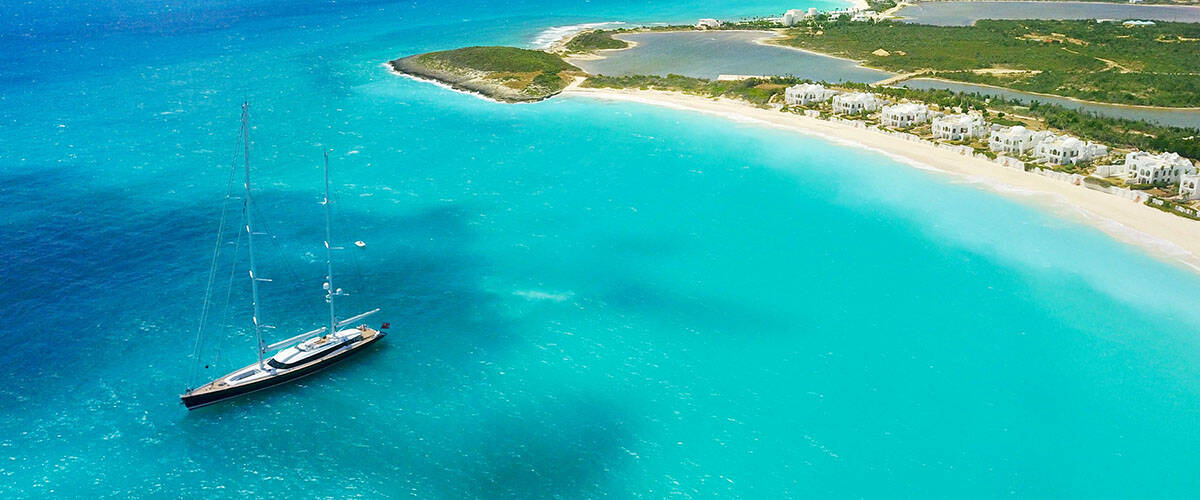 Anguilla Launches Not One, But Two Residency-by-Investment Programs
Select Anguilla, a new government agency to administer the programs.
Anguilla is the latest country to join the ever-expanding list of jurisdictions implementing residency or citizenship by investment programs designed to attract foreign direct investments. Now entering into the high value resident market, Anguilla is delighted to introduce two programs designed to attract high net worth individuals who wish to become permanent residents of the island and avail themselves to its attractive tax regime.
Conveniently located in the Eastern Caribbean, this British Overseas Territory is highly reputed for his high-end tourism and enchanting landscapes. Combining a wide array of luxury properties positioned just a stone's throw from the island's beautiful beaches, and the opportunities for wealth preservation; the island is true to its mantra – Reclusively Exclusive.
According to the Premier of Anguilla, Victor F. Banks "Anguilla is not a jurisdiction that is seeking to attract all comers. In fact, both the Government and the private sector fully endorse this careful approach as the best way forward."
Philip Kisob, CEO of Select Anguilla, also commented that these programs will "strongly embrace concepts of best practices; robust due diligence; training and certification of key personnel; use of technology; integrity; understanding the market/industry and building a dynamic migration program."
Select Anguilla is supported by a consortium of key players from two of the investment migration industry's most experienced firms, Arton Capital and Latitude Group.
"I would like to thank Anguilla for trusting us with the design and implementation of the programs," shared Armand Arton, Founder and President of Arton Capital. "Our collaboration with Latitude brought together some of the best minds in the industry," added Arton.
To qualify for Residence by Investment, the applicant can either:
Purchase or construct real estate for a minimum value of $750,000 and maintain it for a minimum of five years; or,
Make a one-time contribution to Anguilla's Capital Development Fund, which is used to finance public sector projects that grow, develop and diversify Anguilla's economy. This starts at $150,000 for a single applicant.
To qualify under the High Value Resident Program, the applicant must:
Pay $75,000 per year in annual worldwide income tax to Anguilla's Treasury; and
Own and maintain a property in Anguilla valued in excess of $400,000 (inclusive of land purchase in excess of $100,000); and
Establish other genuine links in Anguilla, and
Spend a minimum number of days in Anguilla each year; and
Declare annually, in writing, that the applicant spends less than 183 days per year in any other country; and
Demonstrate the ability to readily transfer the total amount of funds covering the annual lump-sum tax obligations for the first five years; and
Pay the program's application and due diligence fees and remain in good standing throughout the residency period.
Both Anguilla residency programs target a very niche market of people who spend less than ninety (90) days per year in any one jurisdiction but still need to declare a tax residence, as per Common Reporting Standards (CRS) requirements to self-certify.
For more information, please visit www.selectanguilla.com.
---