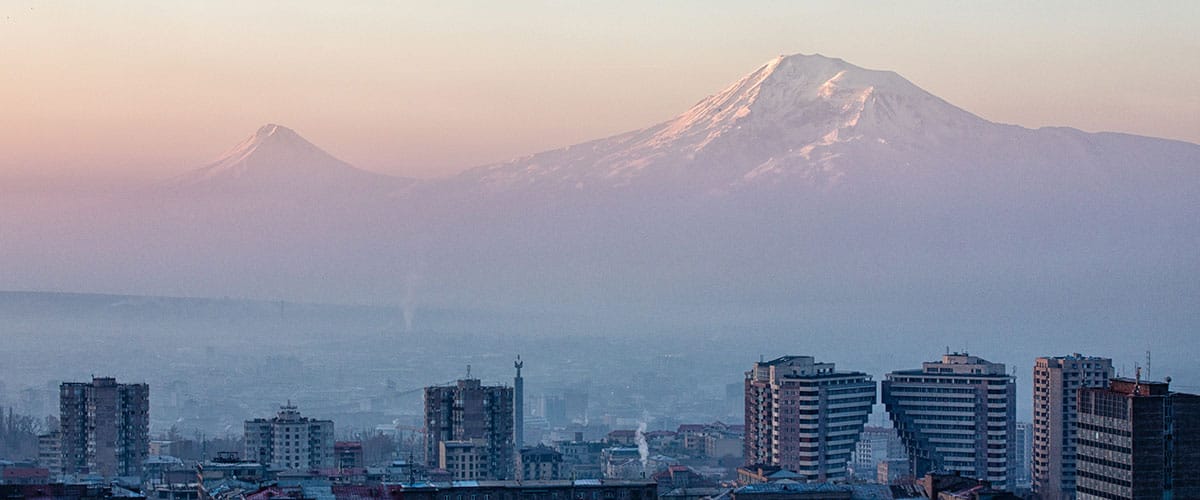 Yerevan To Host The Next Global Citizen Forum
Posted on

Jan 23, 2019

In Arton
Renowned for empowering vital dialogue and inspiring change, The Global Citizen Forum is back in 2019 for its 5th Edition to take place in Yerevan, Armenia.
The Forum brings together a worldwide community of leaders and visionaries working to unlock the potential of migration and foster the idea of mobility through this year's themes of Migration and Technology.  
The announcement was made in Davos on Tuesday, January 22nd at the Stromback Penthouse of the Europe Hotel in the presence of Hashim Tachi, President of Kosovo; Tony Blair, former Prime Minister of Britain; Cherie Blair, founder of the Cherie Blair Foundation for Women; and Wyclef Jean, the Grammy Award Winning Artist, amongst other distinguished guests. 
The Global Citizen Forum represents a movement of positive global change that stands to advocate for integrity through global citizenship. With a mission to empower unity through the connective power of art and music, this year's Forum will be putting the focus on technology to achieve the transformation that the next generation of global citizens deserve.  
The event will build on the progress of previous forums that have taken place in Dubai, Toronto, Monaco, and most recently in Montenegro, with speakers including Mr. Kofi Annan, former Secretary-General of the United Nations; Mr. José Manuel Barroso, former President of the European Commission; Ms. Irina Bokova, director-general of UNESCO; the Hon. Gaston A. Browne, Prime Minister of Antigua & Barbuda; and Eve, Grammy-Winning artist.  
"We are very excited to bring the forum to Armenia," said Armand Arton, founder of the Global Citizen Forum. "There are few issues more pressing to the security and prosperity of the world than migration and mobility, and we are strong believers that technology can help solve some of these issues. Hosting the Forum in Yerevan is very special to me because of my Armenian heritage, and I think everyone will truly enjoy the energy and experience of this wonderful place."  
With the world facing new risks and uncertainty, the Forum is well placed to act as a key platform for exchange on identifying new opportunities for migration and integration.
---