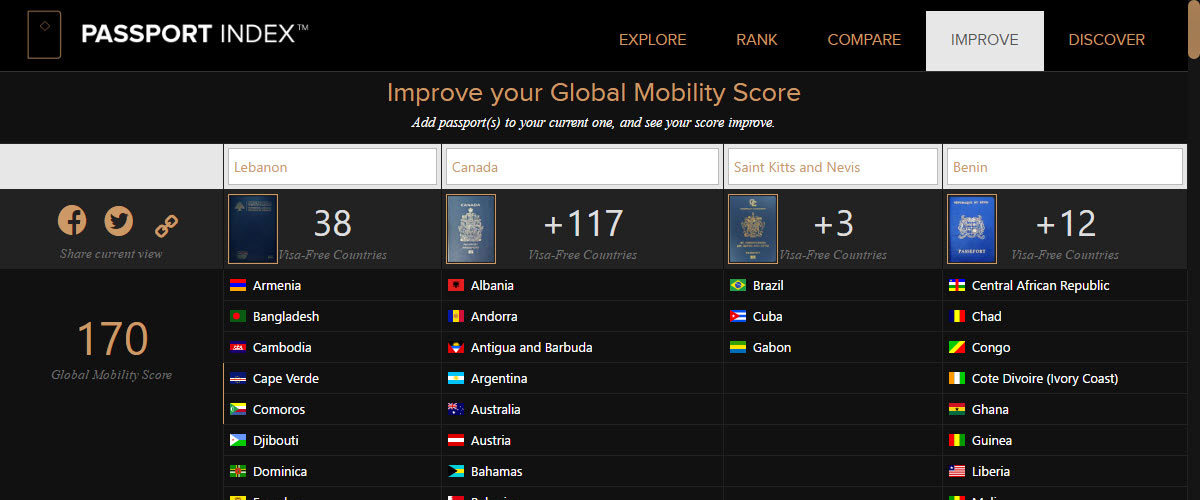 Passport Index launches 2017 update
Posted on

Jan 10, 2017

In Arton
Passport Index, the real-time global ranking of the world's passports, has announced a new update to its celebrated web service.
In the revised ranking Germany takes the lead with a visa-free score of 157. Singapore overtakes South Korea and becomes the highest-ranked Asian passport with a visa-free score of 156, coming second overall. South Korea falls to sixth place with 152, while Japan rises to fourth place, tied with European countries like Italy, Netherlands, Belgium and others whose visa-free score is 154. The visa-free score represents the number of countries a passport holder can visit visa-free or with visa-on-arrival.
In addition to the popular mosaic of passports, visitors to PassportIndex.org can now see the overall changes to the ranking of countries in 2016. Marshall Islands is on top of the winners list, adding 35 countries to its visa-free score. Palau, Micronesia follows with 34 additional countries, while Solomon Islands and Tuvalu added 33. Peru is the biggest winner in South America with an additional 31 countries.
The newly added world openness score tracks the progression of freedom of mobility across the globe. The world openness score in 2016 was 17,925. In the few days of 2017 so far the score has already increased to 17,948. This trend shows an opening of borders, but will it continue? With the recent backlash against globalization, the world openness score may be in danger of decline.
Comparing passports has never been easier with the streamlined comparison tables and powerful filters that allow visitors to focus on the countries they need. The newly added improve function allows readers to quickly see the potential of combining two passports together. Fans can add one or more passports to their current travel document with the goal of improving their global mobility score. For example, a Lebanese citizen has a GMS of 38. However, by adding the passport of Saint Lucia, their GMS increases drastically to 123, representing the possibility of visa-free travel to over 61 percent of the countries we examine. For many people this is priceless.
According to John Hanafin, CEO of Arton Capital, "The desire to improve one's opportunity and security for their family transcends borders. As such, having a second citizenship has never been more relevant."
Visit The Passport Index.
---