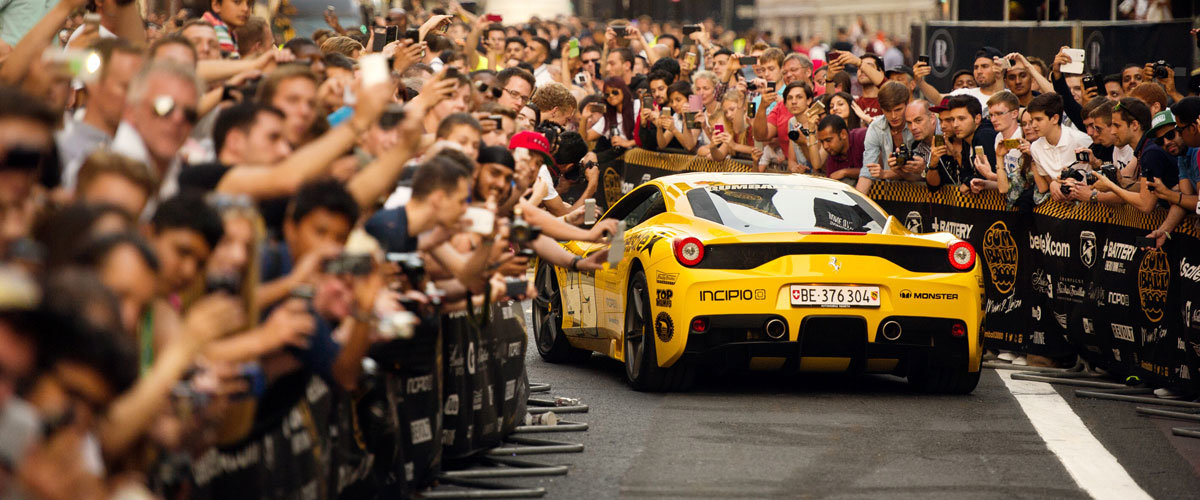 Arton Capital to Race for Gumball 3000 Glory
Posted on

May 25, 2017

In Arton
Arton Capital is pleased to announce its sponsorship of this year's Gumball 3000 rally.
Gumball is a pan-European race that has evolved into a global entertainment brand. It was founded in 1999 by British entrepreneur Maximillion Cooper, who was declared one of the 50 most influential personalities in motoring in 2015, following his vision of combining the worlds of sports, automobiles and music to create a brand that would become part of popular culture.
The 19th anniversary rally starts in Riga on July 1, and finishes in Mykonos on July 8, with 150 super cars racing for the podium. Armand Arton, founder and president of Arton Capital, will be participating in the race.
Arton Capital is also sponsoring the Global Citizen Pit Stop in Porto Montenegro, where audiences will be awed by spectacular cars on display, such as Pagani, Bugatti, Ferrari, Lamborghini, Porsche, Aston Martin, BMW, Koenigsegg, Bac Mono, AMG Mercedes, Jaguar, Bentley, Rolls Royce and Tesla, just to name a few, while they enjoy a glorious Global Citizen party.
Gumball 3000 is a unique event that transcends borders and reaches over 100 million households in 60 countries on television and online, and has a combined celebrity social media following of over 100 million followers.
---