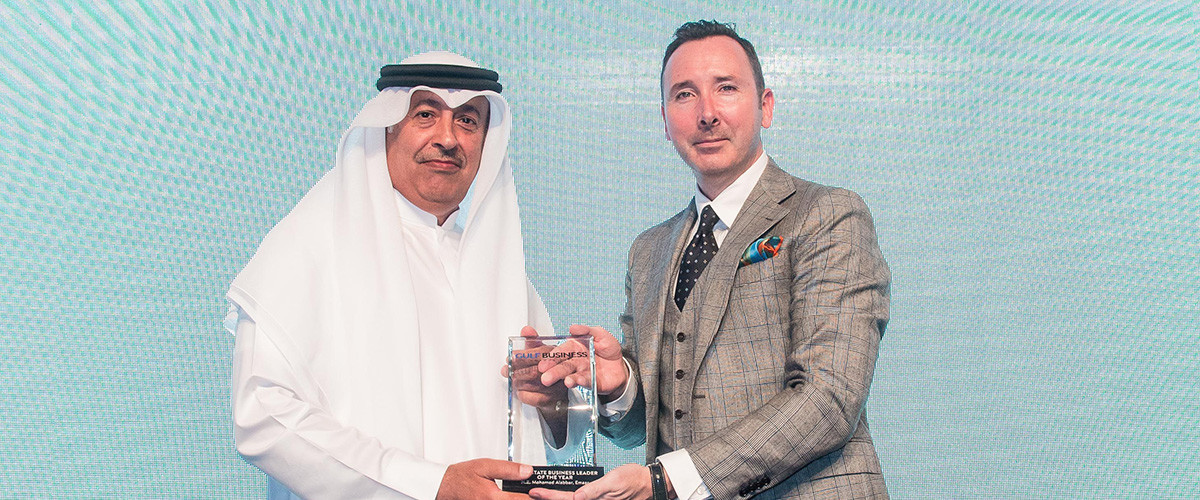 Arton Capital honors Emaar, Masdar at the 2016 Gulf Business Awards
Posted on

Sep 08, 2016

In Arton
Arton Capital, Grant Thornton, Samsonite and others had the honor to recognize and bestow the recipients of the 2016 Gulf Business Awards.
The fifth edition of the Gulf Business Awards was on Tuesday night at Taj Dubai in a glamorous ceremony in the presence of some of the UAE's most influential business leaders.
John Hanafin, CEO of Arton Capital had the pleasure to present the Real Estate Business Leader Award to His Excellency Mohamed Alabbar, chairman of Emaar and the Energy Business Leader Award to Mohamed Jameel Al Ramahi, CEO of Masdar.
In total 25 awards were given away during the evening to applaud corporate excellence and leadership across nine industries.
The prestigious Lifetime Achievement Award for 2016 was bestowed to Sunny Varkey, founder and chairman of the UAE-based GEMS education.
The popular Gulf Business Company of the Year award went to Jumeirah, while the Business Leader of the Year award was given to the CEO of Dubai Airports, Paul Griffiths.
For more information, and full list of 2016 Gulf Business Awards winners, please visit gulfbusiness.com.
---