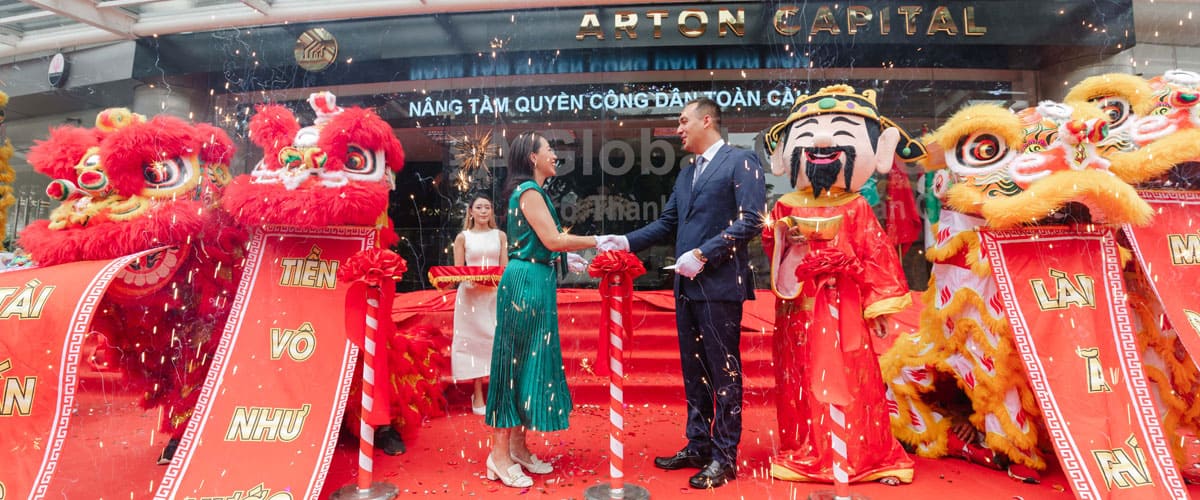 Arton Capital Expands Across Asia With New Office In Vietnam
Posted on

Jun 18, 2022

In Arton
Prepares to meet the growing demand for second residency and citizenship investments with an estimated 120,000+ high net-worth individuals by 2026.
Unveiling its newest office in Vietnam's largest city, Ho Chi Minh City — leading global financial advisory firm Arton Capital, brings the mission of global citizenship to the economic hub of Southeast Asia.
The grand opening hosted at the iconic, Caravelle Saigon Hotel on May 31st, 2022, welcomed more than 80 distinguished guests and partners who celebrated Arton's momentous initiative at the height of the region's new era of economic freedom and opportunity.
"30 years ago, Vietnam was one of the poorest countries in the world. Today, it is one of the fastest growing economies, with an emerging number of high net-worth individuals who strive to secure their future as global citizens," shares Arton Capital's Founder and President, Armand Arton.
By 2026, it's estimated that the number of millionaires in Vietnam will grow to 120,000 – the fastest rate of growth in the world, ahead of India and China.
"It's all about access," says Apple Huynh, Head of Arton Capital Vietnam. "Vietnam's export value has increased fivefold over the past decade, outperforming the rest of Asia, and many Vietnamese investors understand that now is the perfect time to grow their business beyond the country. Becoming a Global Citizen is the first step, and Arton Capital Vietnam is here to help achieve this goal," she announced at the grand opening.
During the event, Mr. Khoa Dang Le, known as the youngest "shark" from the TV show — Shark Tank Vietnam, was appointed Global Citizen Ambassador.
Also known as owner of Danang Dragons basketball team, a VBA (Vietnam Basketball Association League) champion, and the chairman of Le Group Ventures, "Shark" Khoa's mission is to spread the mindset of dare to think, dare to do, ready to conquer the world to the younger generation. "I am a Global Citizen," he declares.
This is Arton Capital's 3rd office in Asia, after Singapore and Beijing, with total global operations in 18 locations across the world.
---