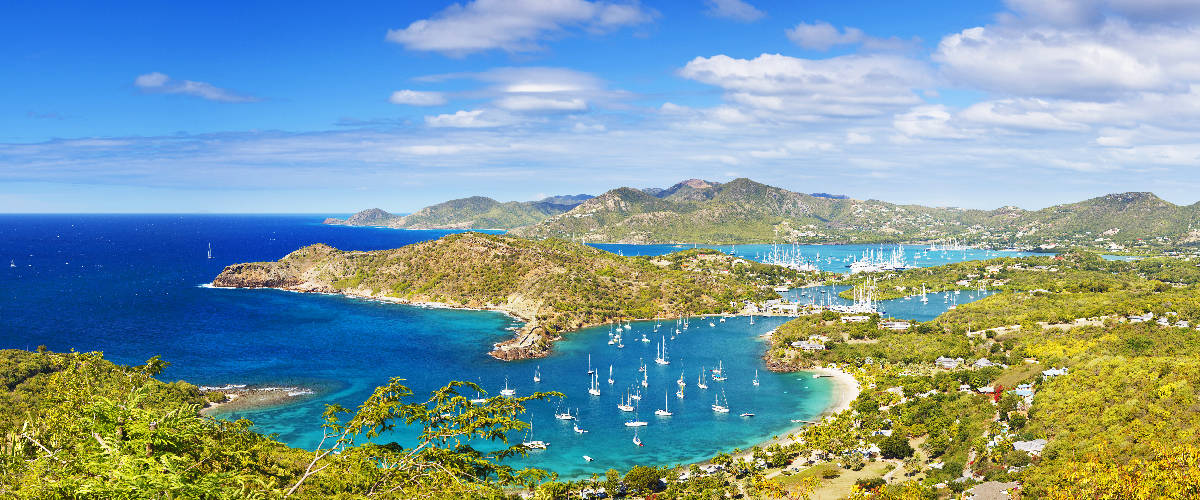 What's Happening in the Caribbean?
In the early 1980s, a time when borders were becoming less rigid, capital and people were traversing the globe with unprecedented ease, and multinational business was flourishing, the Citizenship by Investment industry took shape in the Caribbean. While the industry has faced its fair share of challenges, 2023 has perhaps been its most defining year, setting it on a new trajectory.
The Current State of Affairs
For nearly 40 years, Citizenship by Investment has been an avenue for both the individual and the nation to unlock their full potential. It has enabled people, despite their identity, to seize what they had once thought unimaginable – think increased global mobility, better business opportunities, favorable tax regimes, and most importantly, safety and a plan B in times of crisis. At the same time, it has allowed developing nations to attract much needed foreign direct investment, strengthen their economies and prosper independently in a globalizing world.
However, in today's ever-evolving global political landscape, matters have changed significantly. What initially began as a promising year for the countries that started it all – competing amongst themselves for the best-positioned CBI program with new investment options and contribution concessions – is now ending with the Caribbean conceding to demands from the powers that be.
Earlier in March, the Caribbean Five – Antigua and Barbuda, Dominica, Grenada, Saint Lucia, and St. Kitts and Nevis – held a roundtable discussion with US officials, where they agreed to six principles that directly affect how their programs function. The principles entailed the following:
• To conduct interviews as part of the application process
• To conduct enhanced due diligence checks on applications
• To audit programs annually or every two years
• To request law enforcement assistance to retrieve revoked/recalled passports
• To not process applications from individuals who have been previously denied in other CBI jurisdictions
• And to suspend processing applications from Russians and Belarusians
These measures came in response to security concerns that the US has had over the Caribbean's CBI programs. Not long after, we then witnessed the UK revoking its visa-free agreement with Dominica. Rumors now loom of the country potentially losing visa-free access to the Schengen Area as well; if this comes to be, the hammer could also fall on the rest of the Caribbean.
How Has the Caribbean responded?
Fearing sanctions in the case of non-compliance, the countries had no choice but to agree. Dominica became the first amongst the Caribbean Five to implement mandatory interviews and enhanced due diligence procedures back in July. Then came St. Kitts and Nevis, and most recently, Grenada and Saint Lucia, with Antigua and Barbuda likely to follow soon.
It did, however, come as a shock when along with these changes, St. Kitts and Nevis unilaterally implemented a twofold increase in its minimum contributions as well, which could now potentially trigger increases the in rest of the region. While no such development has yet taken place, it remains a viable possibility as the measure is intended to safeguard the integrity of the program and eliminate any security risks, which forms the primary basis for the six principles.
What Is the Path Forward?
Historically, the appeal of citizenship by investment has largely anchored on enhanced mobility, namely to the UK and EU. But with external forces questioning the very essence of their sovereignty, perhaps it is time for Caribbean nations to innovate once again. They were, after all, the first ones to successfully create the demand for investment migration, and therefore, clearly possess the ability to reframe their value proposition towards overlooked but equally important advantages of their citizenship.
Many people today are still unable to bank internationally because of their identity. For some, the dreams of starting a business in a conducive environment are just that, dreams. The vast majority lacks a proper plan B to rely on amidst political unrest. A second citizenship was and is a viable solution to all of the above, holding paramount importance beyond the prospects of visa-free travel.
In the end, Caribbean CBI programs may have much more to gain than to lose – they still prevail as the most straightforward, affordable, and swift option for people looking to secure their freedom to choose. The Citizenship by Investment landscape continues to grow uncertain, but these are precisely the circumstances under which the industry has always flourished.
The Caribbean will find its way, but so should you. Contact us today to get our program matrix so you can keep track of all the latest developments, and discover the program that suits you best.
---