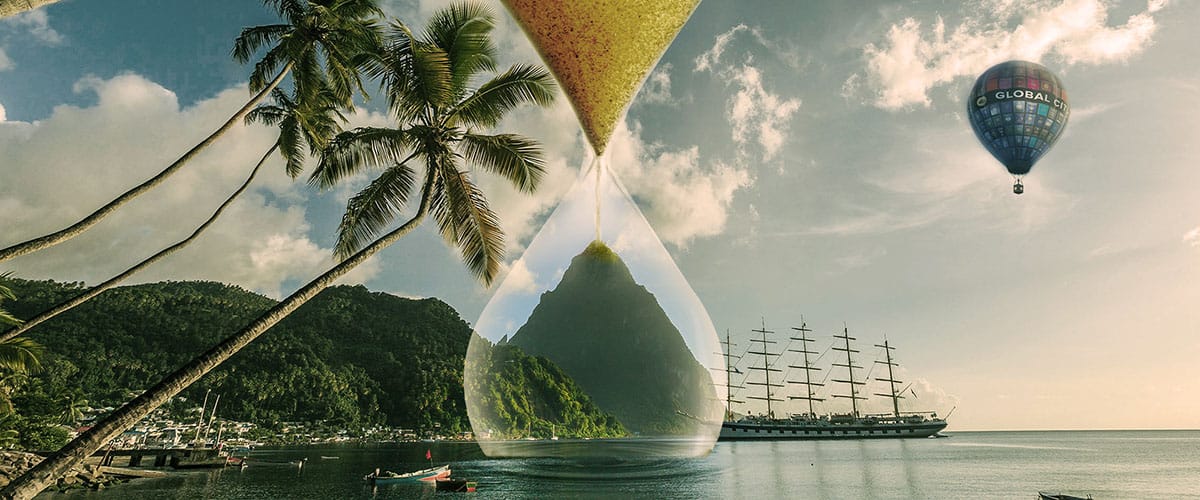 Saint Lucia CIU announces an end to its Covid-19 Relief Bond
Interested investors only have until December 31st, 2022, to apply.
In a memorandum issued on October 13th, 2022, the Saint Lucia Citizenship by Investment Unit has announced that the Covid-19 Relief Bond will expire as an investment option on December 31st, 2022, with no further extension being granted.
Starting at US$250,000, the Covid-19 Relief Bond not only qualifies applicants for citizenship, it also offers a government-guaranteed 100% return on investment after the prescribed holding period.
The complete details for this investment option are as follows:
1. US$250,000:
• Single applicant, 5-year hold period.
• Applicant with 1 dependent, 6-year hold period.
• Applicant with up to 4 dependents, 7-year hold period.
2. US$300,000:
• Applicant with up to 4 dependents, 5-year hold period.
• Up to 4 additional dependents can be added at US$ 15,000 per person.
Offering a swift processing time of under 3 months, Saint Lucia's CIP provides one of the fastest paths to second citizenship in the industry.
The program's minimal requirements also make the application process exceptionally seamless and simple – investors are not required to travel to Saint Lucia during the application process, and do not need to interview or show educational or managerial experience.
With visa-free access to over 135 countries including the Schengen Area, recognition of dual-citizenship, no tax on worldwide income or physical stay requirements, this CIP is greatly advantageous for those looking into business expansion and tax relief.
Cut the wait at the embassy, unlock new possibilities and access a better lifestyle; the Saint Lucian passport is your key to a world of opportunity.
"European programs are growing further out of reach – Greece is doubling the price of its Golden Visa and Montenegro's CIP also ending this year. However, Saint Lucia still provides investors an excellent opportunity to obtain second citizenship at a highly competitive cost," shares Milos Stojanovic, Chief Operating Officer of Arton Capital.
With only 2 months left, interested investors must invest now.
Known for its picturesque coastlines, the mesmerising lush green Pitons and pleasant tropical weather, Saint Lucia is an ideal retirement haven. A booming tourism industry, strong financial services sector and growing manufacturing infrastructure also make the country's economy ripe for business. Invest, build and grow with Saint Lucia – and let her inspire you beyond the passport.
In partnership with Saint Lucia's Citizenship by Investment Unit, Arton Capital will be in Cairo and Casablanca this October for 'Second Citizenship: A World Without Boundaries.' Join us to discover the power of Saint Lucia's citizenship, a vast array of investment options and the wealth of business opportunities this beautiful Caribbean country has to offer.
Contact us for more details.
---