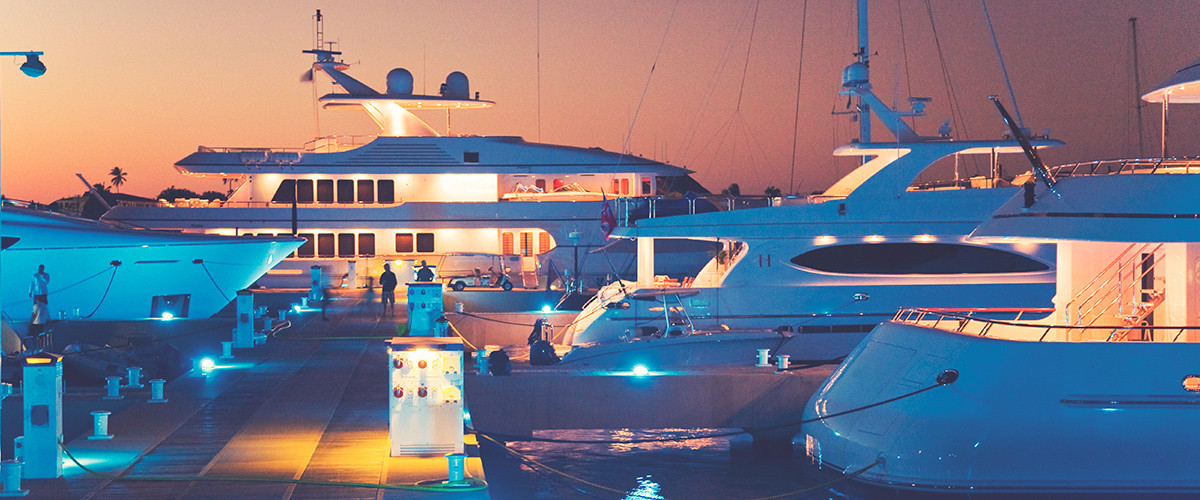 Saint Lucia launches a very selective Citizenship by Investment Program
There is a catch: only the first 500 investors will benefit.
Montreal, January 22, 2016 – Saint Lucia has successfully joined other sovereign states in the competition to attract global citizens to its island since January 1, 2016. Competing mainly with the Caribbean nations of Antigua & Barbuda, Dominica, Grenada and Saint Kitts, Saint Lucia seems to have nailed the right strategy. But will that guarantee success?
Saint Lucia has had the privilege to observe and learn from its neighbors' mistakes and triumphs and craft something unique, targeting the global elite of investors. According to Armand Arton, President of Arton Capital, the world's leading advisory on second residence and citizenship solutions, "This is a ground-breaking announcement for all global citizens and of course for the country of Saint Lucia. It will bring great benefits to Saint Lucia's economy, with international investment set to increase dramatically, which will contribute greatly to the country's national development."
There are many similarities with its Caribbean neighbors but let's focus on what sets Saint Lucia's offering apart.
High standards
As a starter, it is the only Caribbean island to have set a minimum net worth requirement (US$ 3 million). A practice widely used in European and North American programs, the aim is to guarantee a certain caliber and know-how of future citizens. According to Arton, "this move will communicate to the world that Saint Lucia will hand pick its future citizens." In addition, Chief Executive Officer of the Citizenship by Investment Unit, Cindy Emmanuel-McLean, confirmed that "due diligence and professionalism will be key parts of the standard procedures" at her recently-formed unit.
More investment options (varied risks)
Saint Lucia further diversified the qualified investment options by adding a Government Bond option and an approved Enterprise Investment project. For a family of four the required investment is US$ 250,000 (Donation), US$ 300,000 (Real Estate), US$ 550,000 (Government Bonds), and 3.5 million (Enterprise Investment Project). If you wonder how this compares with others in the market, Arton Capital has a suite of interactive industry-leading tools on its website designed to inform and empower both partners and investors in making the right decisions.
Global Respect
For an island nation with two airports, and a Passport Index ranking of 25, Saint Lucia is well connected and respected around the world. "Saint Lucia has a cherished country brand, and we hope it will attract like-minded investors", said Dr. Ernest Hilaire, Chairman of the Citizenship by Investment Board. Well over 110 countries have opened their borders for citizens of Saint Lucia, including the UK and Hong Kong.
Limited capacity
According to the Citizenship by Investment Board, only 500 applicants will be accepted in 2016. Considering the overall industry trends, "our projections show that the program will be sold out by September of this year", shared Arton.
Careful planning, timed launch
Saint Lucia's intentions to launch a Citizenship by Investment Program were first announced by Prime Minister, Hon. Dr. Kenny Anthony at the Global Citizen Forum hosted by Arton Capital in Monaco on October 7, 2015.
Arton has been a trusted advisor to the Government of Saint Lucia for the structuring and implementation of the Citizenship by Investment Program. Furthermore, Arton was appointed exclusive marketing agent for the Middle East and North Africa covering 25 countries, which further expands its current engagements in Antigua & Barbuda, Dominica and Grenada. As such, the Arton Group is the industry leading respected and trusted partner to 8 governments around the world including Canada (Quebec), Hungary, Bulgaria and Cyprus.
At the end of the day, Saint Lucia is simply good. The world knows it. Its people believe it. Investors trust it.
About Arton
Arton Capital empowers individuals and families to become Global Citizens. As a global financial advisory firm, specializing in investor programs for residence and citizenship Arton plays a critical role in helping governments, consultants, legal and financial professionals and investors to meet their goals quickly, efficiently and more effectively. Arton's global operations are spread in over 15 countries around the world and have helped attract over US $2.7 billion foreign direct investment to countries. Arton Capital is a member of The Arton Group, which comprises of fully licensed international banking, financial advisory and investment consulting companies tailored to the needs of global citizens.
Saint Lucia Citizenship by Investment Unit
Media Contacts
For media enquiries, please contact [email protected]
---