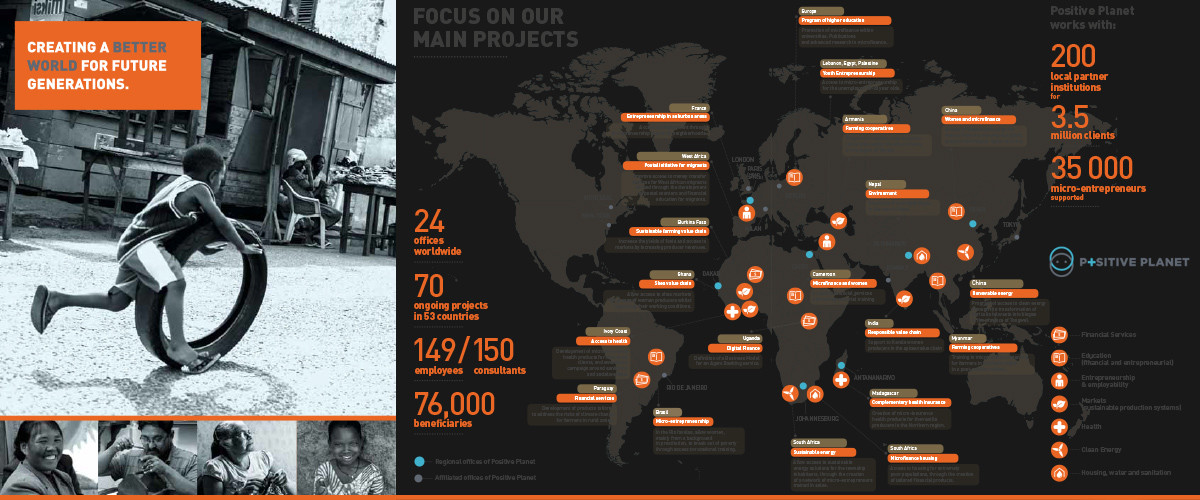 Positive Planet appoints Armand Arton to its Board of Directors
Dubai, UAE, November 20, 2015  – Positive Planet is delighted to appoint Mr. Armand Arton, President and CEO of Arton Capital to its Middle East Board of Directors.
Positive Planet has been active for over 10 years, impacting 12 countries. Since 2007, over 25 projects have been implemented reaching out to over 1.5 million people. Today, Positive Planet is implementing 10 projects in 6 MENA countries promoting financial inclusion, entrepreneurship solutions and empowerment of refugees and hosting community members through job creation.
Mr. Arton, joins many prominent figures and reputable organizations that already support Positive Planet's mission. Amongst these names are: H.E. Abdul Aziz Al Ghurair, CEO, Mashreqbank (UAE), H.E. Sheikha Hanadi Nasser Bin Khaled Al Thani, Vice Chairperson, Nasser Bin Khaled Al Thani and Sons Group (Qatar), Dr. Sabri Saidam, Minister of Education and Higher Education (Palestine), and long-term partner of Positive Planet, Mr. Sanjeev Chadha, CEO, PepsiCo (AMEA).
Positive Planet was created out of the growth and transformation of PlaNet Finance, whose initial mandate was to fight poverty through the development of microfinance. Founded in 1988 by Mr. Jacques Attali, it has as its Co-Presidents of its International Advisory Board Professor Muhammad Yunus, Nobel Peace Prize Laureate 2006, Founder and Ex-President of The Grameen Bank and Mr. Abdou Diouf, former President of the Republic of Senegal and former Secretary-General of the International Organization of French speaking Nations.
About  Positive Planet
Chaired by Jacques Attali, Positive Planet* is a state-approved Foundation, and is composed of three entities:
The Positive Planet NGO: implements around 100 development programs per year in over 50 countries across Africa, the Middle East, Asia, Latin America, Europe and the USA..
The Positive Economy Forum: promotes the Positive Economy through forums organized across the world, thematic laboratories and Positive Economy Indexes.
Positive Planet Social Business: incubates, develops and invests in Positive Planet initiatives. These structures exert their expertise in financial and non-financial services throughout the world
*Name change procedure of the PlaNet Finance Foundation currently under process by the French Council of State.
---