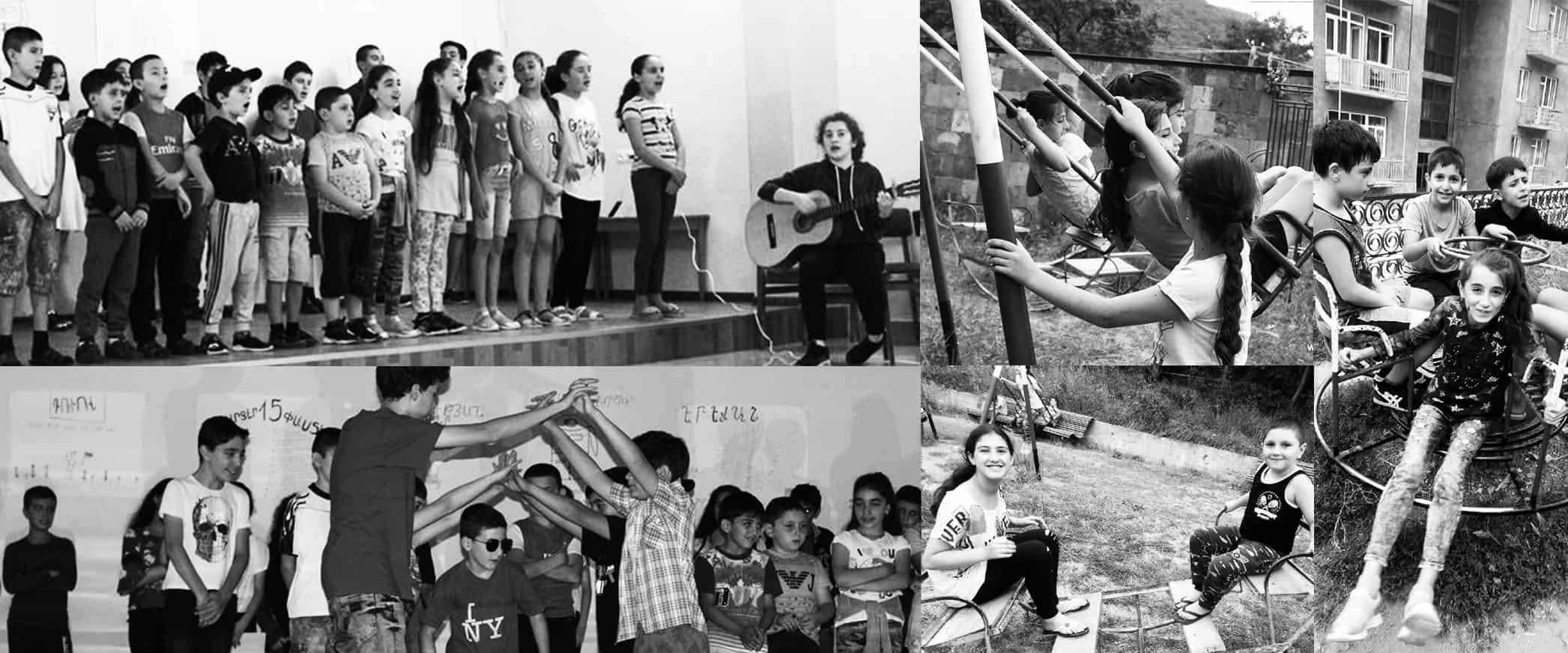 Arton Funds the "Smiley Club" project with the Armenian Red Cross Society 
In a country where child poverty is growing faster than the poverty of the entire population, a growing need for both volunteer support and funding becomes imminent.
According to UNICEF; 5000 children in Armenia are currently placed in residential care institutions, with 41% lacking access to essential nutrition, basic services, sport and leisure. Initiated in 2003 by the Armenian Red Cross Society, the 'Smiley Club' project has provided over 150 of these vulnerable children in Yerevan with significant psycho-social support. Helping them with their homework, running language, drama, and geography classes, organizing cultural events, as well as a rehabilitation summer camp, has contributed to these children's self-development, sense of safety and community, as well as their integration into society.
As an ethnic Armenian, Armand Arton, Founder of Arton Group, has always pledged his philanthropic commitment to help the more vulnerable in the nation. In May 2018, following a consulting project with the government of Armenia, Arton pledged 100% of the proceeds towards the Psycho-Social Support to Children Living in the Dormitories Project, through the Armenian Red Cross Society.
With the objective to improve the social inclusion and the living conditions of 50 beneficiaries, Arton's donation contributed to the renovating, furnishing, and equipping of the camp, in addition to organizing cultural events, excursions, and sightseeing to help the children enlarge their vision about their country and traditions. Furthermore, the donation also helped fund the summer rehabilitation camp specifically organized for the most vulnerable children in the dormitories.
"It was remarkable to witness the positivity and resilience of these children, despite their unfortunate situation. When you give a child hope, their entire world changes, and with that hope, we are able to make a significant impact on their future as well." shared Arton.
Struck by poverty, war, illness, and in many cases, lack of family love and support, these children are finally given a second chance at life through the Smiley Club. Complied into a sentimental journal, the 'Smiley Club Diary' is a collection of 13 diary entries from the camp's beneficiaries, aged between 5 and 15. From chemistry experiments and learning German, to musing of becoming a K-Pop artist, these children are finally given the freedom to dream, play, grow, and learn.
---