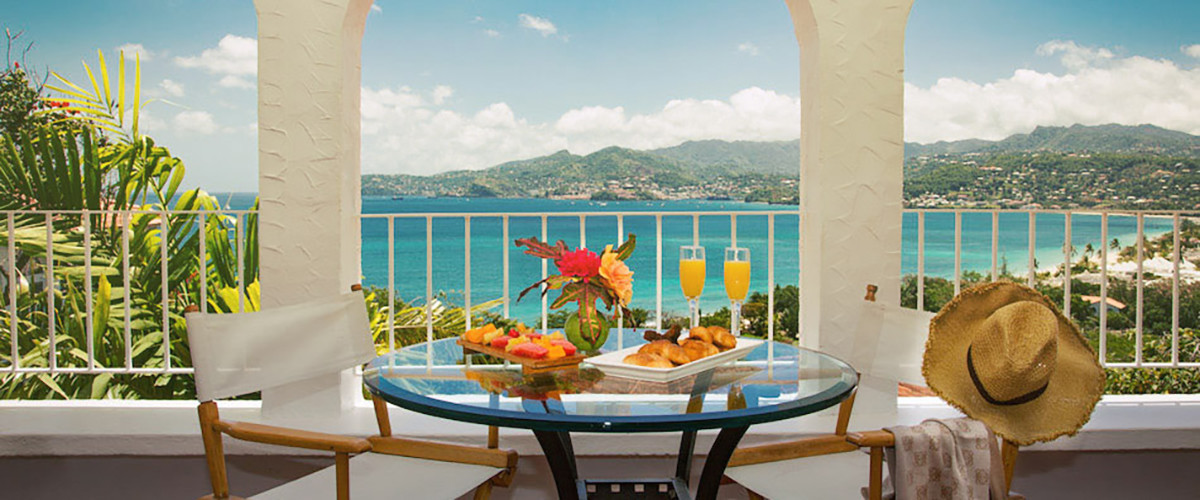 Mount Cinnamon Voted Best Caribbean Resort
Discover Mount Cinnamon: your eco-luxe hideaway, spiced with moments to savor
A panel of experts chosen based on their knowledge and experience of Caribbean travel, partnered with 10Best editors to pick 20 nominees for the Best Caribbean Resort of 2018. The list of candidates included lavish resorts and villas in St. Lucia, St. Barth's, Aruba, and other breathtaking locations. Following their selections, the top 10 winners were then determined online by popular vote.
And the Winner is…
It comes as no surprise, that Mount Cinnamon Resort & Beach Club in Grenada, was ranked first place as this year's Best Caribbean Resort. Gracefully tucked on the lush hillside atop Grand Anse Beach, this deluxe eco-retreat is comprised of 30 villas and suites with views of the Caribbean Sea. While intimate in size, Mount Cinnamon Resort offers every amenity and service that guests and residents desire for a refined experience. In consideration of our planet's welfare, Mount Cinnamon Beach Resort is committed to achieve environmental and social sustainability and is a Green Globe Certified resort. Featuring chic accommodations within the natural wonders of the paradisaical island and offering one of the best dining experiences in the entire region, Mount Cinnamon combines authentic Caribbean experience with serene exclusivity, that only a luxury boutique resort can offer.
A Sunny Investment
Additionally, Mount Cinnamon Resort has also gained vast recognition through Grenada's Citizenship by Investment Program. The benefits of working with a highly experienced developer extends more than first-class reputation and 30 years of expertise, but with Grenada's excellent capital growth potential, this investment option becomes an asset that you can enjoy with friends and families in the years to come.
It is after all, voted the best resort in all the Caribbean.
---