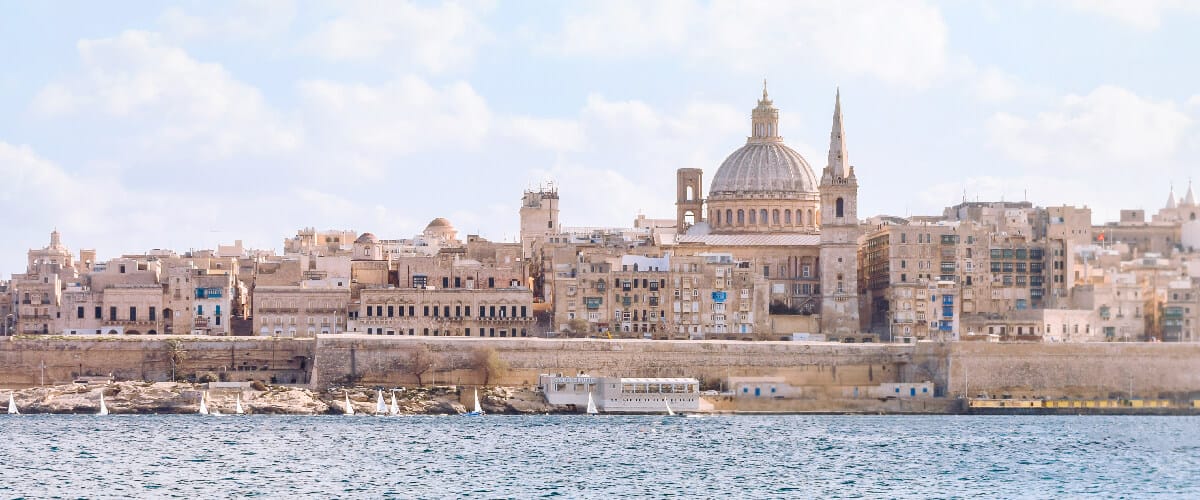 Malta – The Pearl of the Mediterranean
Imagine strolling along golden sun-kissed streets, soaking up the warm summer haze. Every corner you turn, historic monuments whisper the tales of a rich past, and the cobblestones you tread echo the footsteps of generations that have shaped this land's history. Welcome to Malta, a country steeped in European elegance, breathtaking landscapes, and timeless allure.
Land of Opportunity
Nestled in the heart of the Mediterranean Sea, Malta is renowned for its stunning coastlines, azure waters, and ideal climate. Boasting a rich cultural heritage and a vibrant community that welcomes all, the quaint villages, historic fortresses, and the timeless architecture of Malta offer an unparalleled European lifestyle.
The appeal of this small island nation, though, extends beyond its beauty; from a growing economy that is highly diversified in multiple sectors, as well as being a natively English-speaking member of the European Union and the Eurozone, Malta offers vast opportunities to aspiring investors.
Invest in a Thriving Economy
Rated A+ by Fitch in 2023, Malta is rapidly gaining recognition as a prime destination for business and investment. One of the driving forces behind its economic success is the financial services sector – bolstered by a robust regulatory framework and its strategic location in the center of the Mediterranean, Malta has become a hub for international banking, asset management and insurance, attracting investors and businesses from around the globe.
With strong government incentives for startups and tech businesses, the country has also emerged as a leading player in the Information and Communication Technology sector, actively embracing innovations in software development, artificial intelligence, and blockchain technology.
With demand for high-end residential and commercial properties on the rise, Malta's thriving real estate market, especially in the luxury property segment, offers substantial investment potential. Driven by tourism and expatriates, an increasing number of international companies are seeking to establishing their presence in the market.
Malta Permanent Residency Program
A member of the British Commonwealth as well as the EU since 2004, Malta is your gateway to the Euro-Mediterranean region. With its Permanent Residency Program, you can now gain a lifetime residency permit in a short 9 months, allowing you and your family to live and settle in this flourishing European nation. With visa-free access across all 27 countries of the Schengen Area and no physical residency requirements, investors can effortlessly capitalize on both business and travel opportunities throughout Europe.
The investment requirements to qualify for the MPRP are simple; investors are required to rent a residential unit in the South of Malta or Gozo for a period of 5 years, with a minimum annual lease of €10,000. Additionally, a €98,000 government contribution and a €2,000 donation to a registered NGO in Malta must also be made. Dependents can be added at no additional cost as the application covers the permits for your entire family.
Seize this chance to make Malta your home and elevate your lifestyle amidst the charm and grandeur of the Mediterranean.
Become a Maltese resident, today.
---