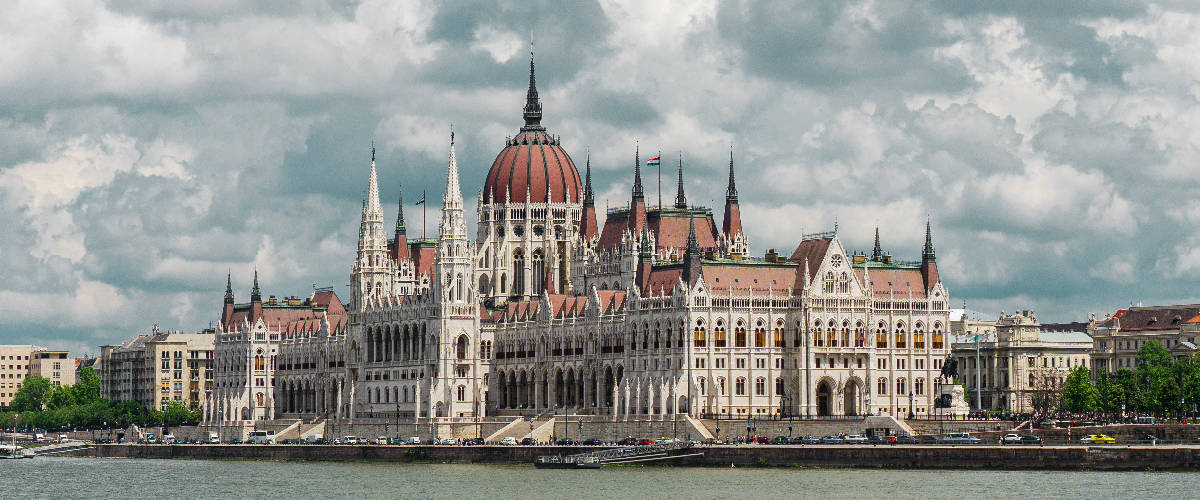 Hungary: A Wanderlust's Dream
Hungary, one of the oldest countries in Europe, is famous for its spirited culture and rich history. This landlocked gem offers an expansive repertoire of remarkable destinations waiting to be explored.
Margaret Island – A Rendezvous with Nature
A tranquil oasis in the middle of the Danube River, Margaret Island is a verdant haven where you can escape the hustle and bustle of Budapest city and embrace its nature and serenity. The island is home to several notable landmarks, such as the ruins of the Dominican Covenant, the Margit-sziget water tower, and a picturesque Japanese garden. Nevertheless, the island's centerpiece is the Musical Fountain, dazzling onlookers with its joyful interplay of light, water and music, dancing to the rhythms of classical and contemporary music.
The Parliament – An Architectural Marvel
Perched gracefully at the serene edge of the Danube River in Budapest, Hungary's most iconic building is the Parliament, an elegant structure characterized by meticulous architectural design. This edifice radiates European charm, captivating observers with its grand Gothic style and expansive presence. Upon entering, visitors are greeted with a magnificent interior that emanates majesty and opulence – gilded arches and intricate frescoes adorn the ceilings, casting an ethereal ambiance as sunlight dances through stained glass windows, painting kaleidoscopic patterns on the polished marble floors. A testament to both architectural brilliance and national heritage, the Parliament is a sight that invites repeated exploration.
Thermal Spas – Hungary's Source of Wellness
Blessed with a unique aquatic charm, Hungary's water leisure takes on a captivating form through its abundance of over 1,300 thermal water springs spread across the country, offering a delightful alternative to coastal access. Water sources spreading across the country teem with dissolved minerals and distinctive properties, providing a means to relax as well as a unique sense of well-being and rejuvenation. Spa culture has been a part of the Hungarian lifestyle for centuries, cherished by its residents and attracting visitors from all over the world.
Pécs – The City of Mediterranean Sunshine
Nestled within an inviting climate and adorned with beautiful landmarks, Pécs stands out as one of Hungary's most exquisite cities. With its centuries worth of Celtic, Roman, Ottoman, and Austro-Hungarian history, Pécs was named a UNESCO European Capital of Culture in 2010, featuring Pécs Cathedral, the Early Christian Necropolis, and the 16th-century Mosque of Pasha Qasim as some of its most awe-inspiring sights.
The city center is now free of cars, creating a delightful environment for strolling along cobblestone pathways and indulging in cozy sidewalk cafes. The pulsating hub of the city, Szechenyi Square, serves as a focal point, embraced by architectural masterpieces that exude a timeless allure. Pécs harmoniously blends the past and present, offering an exciting haven for exploring historical treasures and immersing oneself in a tapestry of cultural opulence.
Vibrant Festivals – A Celebration of Culture, Diversity and Music
The heartland of cultural experiences, Hungary celebrates its rich culture through its year-round festivals. Take, for example, the Sziget Festival held in Budapest – one of Europe's most exclusive music and cultural festivals. The event showcases an eclectic array of rock, pop, electronic, and a variety of other genres. Having featured notable artists like David Guetta, Imagine Dragons, Niall Horan, and The 1975, the festival draws close to half a million national and international attendees.
The Budapest International Folklore Festival, a more traditional expression of its culture, exhibits Hungarian folklore through dance performances, art exhibitions, and folk music. Hungary also hosts the Paprika and Budapest Wine Festivals to celebrate its cuisine, showcasing the region's rich diversity of flavors and culinary traditions. With a calendar filled with colorful events, Hungary's festival culture is a testament to the country's enduring spirit and love for celebration.
A land of unmatched natural beauty, enthralling experiences and timeless historic elegance, Hungary calls upon you to embark on a journey of discovery and wonder. Now, with Hungary's Residence by Investment program, this dream can become your reality.
Get your Hungarian Residency, today.
---