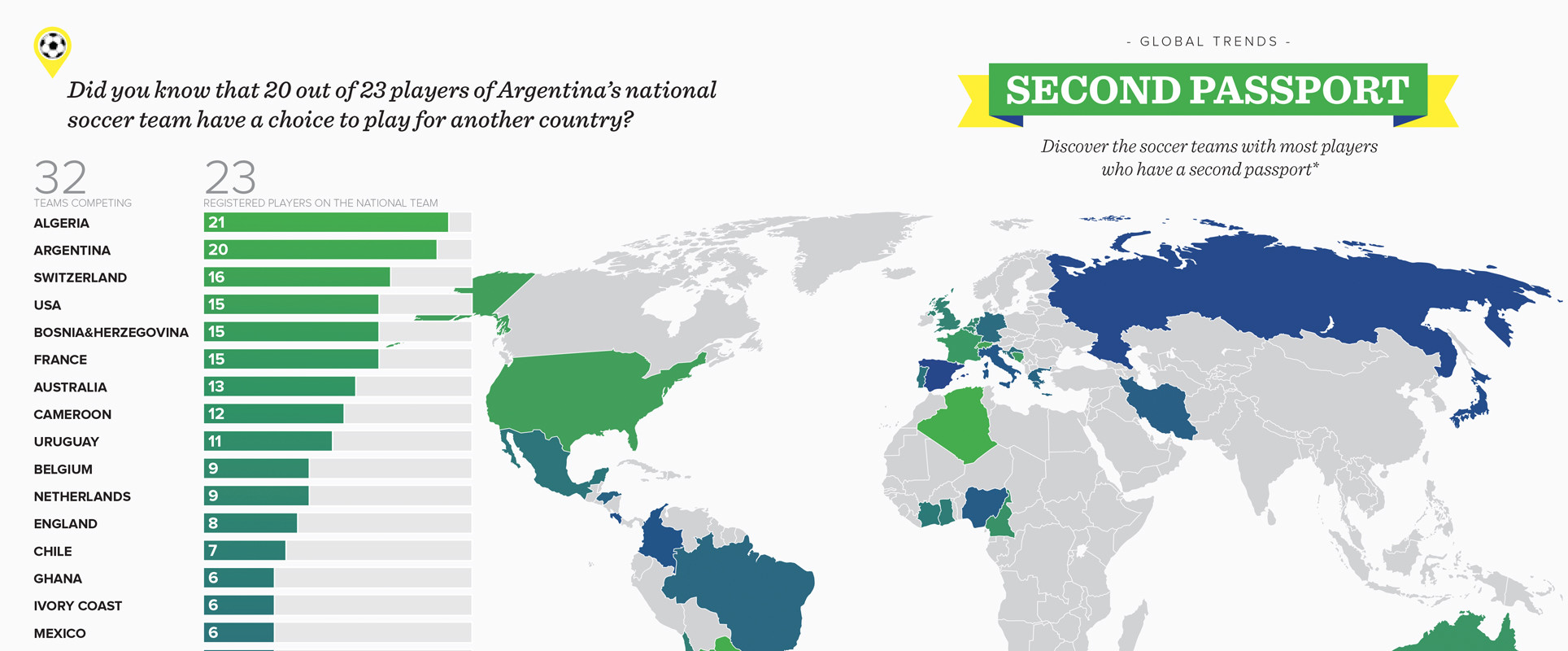 Higuain chose Argentina and made the final
Did you know that 20 out of the 23 players of Argentina could have played for Italy? Their bet has paid off. Check this interesting ranking.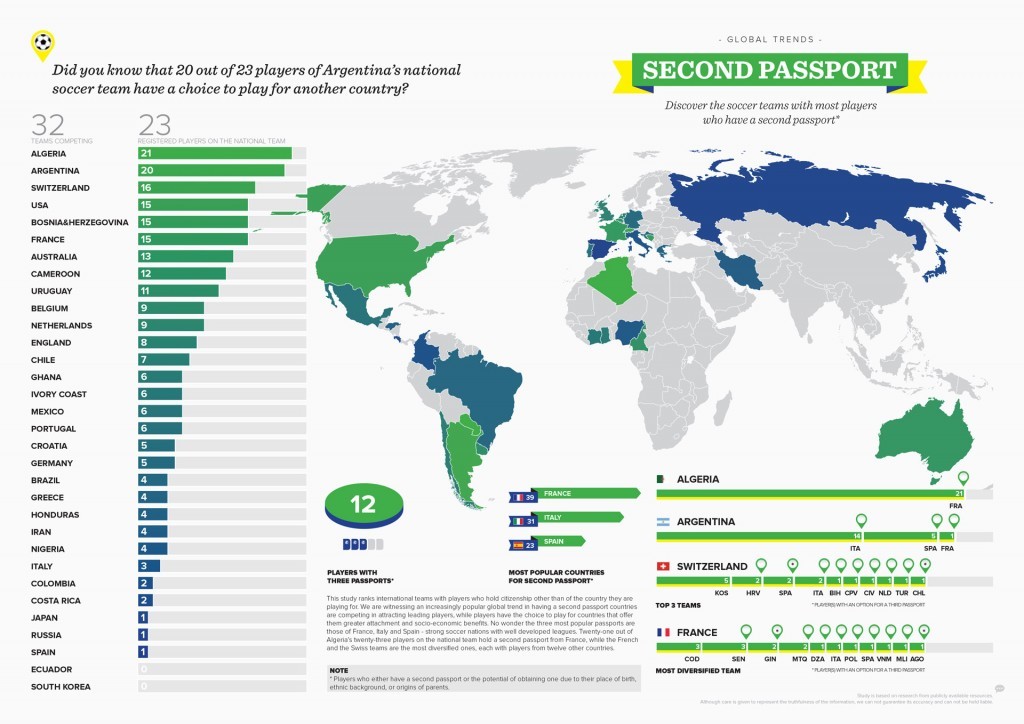 In this last tournament, more than before, we have witnessed a fresh mix of players of different nationalities representing a given country. For most players, it is a natural choice, for others it is a carefully calculated bet to participate or to get them as further possible in the competition, career objectives, pay, and notoriety of the league and its fans, to state a few.
This trend in the world of soccer is in par with the trends we are witnessing in global migration. Teams are becoming as diversified as the countries they represent.
A great example is that of Switzerland. During the 90s, more than 250,000 ex-Yugoslavian immigrants moved to Switzerland, which is why today 8 players from its national team have ex-Yugoslavian roots – five from Kosovo, two from Croatia, and one from Bosnia.
Similarly, Argentina has 19 players with Italian and/or Spanish citizenship, which are the countries where historically the biggest number of immigrants came from.
Netherlands has only 5 team members from Suriname, a country colonized by the Dutch in the 17th century. Algeria – as a former French colony, has twenty-one players who have French passports.
Diego Costa on the other hand, has fulfilled five-year residency requirement in Spain, while playing for Atletico Madrid, which is why Brazilian-born Costa is eligible to play for Spain.
Gonzalo Higuain chose to play for Argentina instead of France. A wise decision, which helped him attain the final. The new all-time scoring-record-holder from Germany, Miroslav Klose, probably still remembers how in 2011 the coach of the Polish national team travelled to Germany to persuade him to play for Poland. Now he is a champion.
One of the most interesting cases is Adnan Januzaj, who is playing for Belgium. He is eligible to represent Belgium through birth and passport, Albania through his ethnic heritage, Turkey through his grandparents, and Serbia due to the status of his parents' homeland of Kosovo. Even England's managers have tried to enlist Januzaj after he had attained residency status in the United Kingdom but it proved not enough to meet the requirements for the national team.
Jérôme Boateng is a German soccer player who was born in Berlin to an ethnic German mother and a father from Ghana. However, Jérôme's half-brother Kevin Prince Boateng is actually playing for Ghana's national team.
The Italian striker Mario Balotelli was born in Palermo, Sicily to immigrants from Ghana. He was unable to answer calls to the Italian national football team before he obtained Italian citizenship in 2008, when he turned 18. In 2007, reportedly he even declined an offer from Ghana's team.
According to FIFA, soccer's international governing body, players must have a "clear connection" to the country they want to play for, if it is not the country of their birth. In order to represent a country other than that in which a player is born, FIFA requires the player to have a parent or grandparent from another country or have lived in that country for at least five years after the age of 18.
For the sake of clarity, by second passport/nationality we mean players who either have a second passport or the potential of obtaining one due to their place of birth, ethnic background, or origins of parents.
---