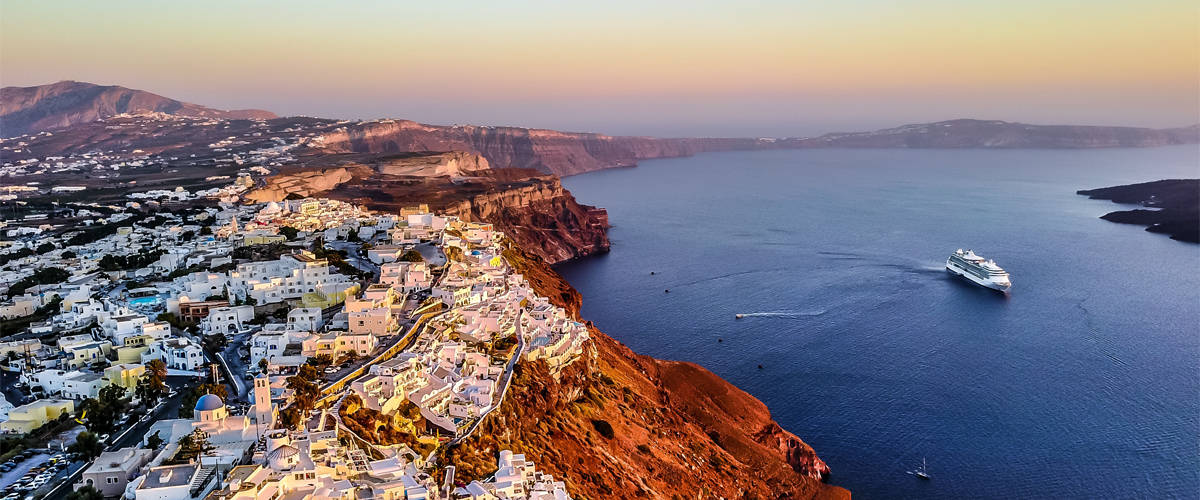 Greece to Now Double Price of Golden Visa from August 1st, 2023
As options to obtain European residency become limited, investors are presented with yet another opportunity to secure their future in Greece as the country delays the Golden Visa price hike to the end of July, 2023.
Following an amendment tabled by the Greek Parliament earlier this year, Greece's Golden Visa was originally expected to double in price following April 30th, 2023. However, the Parliament has now voted to extend the transitional period by another 3 months, giving interested investors additional time to apply for Greek residency at the current €250,000 price. The new minimum investment threshold of €500,000 for real estate-based golden visa applications will now apply beyond July 31st, 2023.
Miss out or secure your future today
Sun-drenched islands surrounded by turquoise seawater, towering mountains rising above the horizon, and bustling modern cities steeped in history dating back to 800 BCE; Greece is instantly magnetic and delightfully scenic from the moment you arrive. While its beauty is definite, Greece is much more. With its affordable cost of living, secure environment, high-quality healthcare and education, and pleasant Mediterranean weather, Greece offers excellent livability and is one of the best worldwide destinations to build the future you desire.
Compared to the rest of Europe and North America, the cost of living in Greece is relatively affordable; even in a prime location like Athens, the average apartment rent is 85% less than you can expect in New York City. For about $2000 per month, you can live comfortably in Greece and save up to 20% on daily expenses compared to the United States.
But what's everyday life like in Greece?
As tourism forms one of the biggest industries in Greece, English is spoken almost everywhere, so you'll have no trouble communicating. If you're an avid gastronome, Greek cuisine offers everything from traditional seafood specialties, tender and savory grilled meats like souvlaki, meatballs and gyros, and mouthwatering desserts like baklava and halva. Sunshine abounds all year round, bringing in cool soothing breezes from the Aegean Sea, making your days pleasant and relaxing no matter what side of the country you're in.
The quality of healthcare in Greece is world-class, with emergency healthcare being free to all. Various private healthcare options are available for other cases, providing faster service. Furthermore, with its millennia of experience in education, Greece provides top-notch public and private education options (known in Greece as international schools) in respectable institutions that help pave the way for your children to get accepted into elite universities across the world.
The Current Real Estate Landscape
In general, the real estate market in Greece has been witnessing a massive resurgence over the past 4 years, with annual increases exceeding the 10% mark. While property prices have been showing an upward trend, upon closer examination they are clearly lower than the historical high, making it very much a buyer's market at present. Investors who buy at current prices will surely reap profitable future returns considering the overall trend. However, the key is to invest in the right project.
"Though properties in city centres may seem appealing, it is important to note that the value-for-money for these older properties has declined significantly. Investors should thus be weary of 'polished' old properties which do not abide by modern design standards imposed by the EU, and opt instead for newer developments," shares Akis Kiradjis, Vice President of Business Development for Greece.
With its bespoke portfolio of handpicked projects and keen personal attention to your specific needs, Arton will offer independent advice that ensures high-speed entry into the best developments across Greece.
Invest in Your Future
At present, the minimum investment threshold for the most desirable municipalities in Greece – namely central, southern and northern Athens, Thessaloniki, Mykonos and Santorini – is €250,000. This will change from August 1st, 2023, as the threshold rises to €500,000. Applicants can also reach this threshold by investing in a combination of properties, thereby diversifying their asset portfolio. However, following the price increase, this will no longer be allowed as applicants will be required to invest the entire amount into a single property. The time to take advantage of this attractive investment opportunity is now.
Greece's Golden Visa is amongst the best ways to establish residence and build your future in one of the world's most hospitable, modern and safe countries. With visa-free travel across the Schengen Area, Greek residents are exposed to a world of opportunity, expanding their horizons beyond borders. As the future of Portugal's Golden Visa grows uncertain, Greece may very well become the only remaining option for those looking into European residency. Don't pay double for something you can get now for half the price. Apply today and become a Greek resident in just 3 months.
---