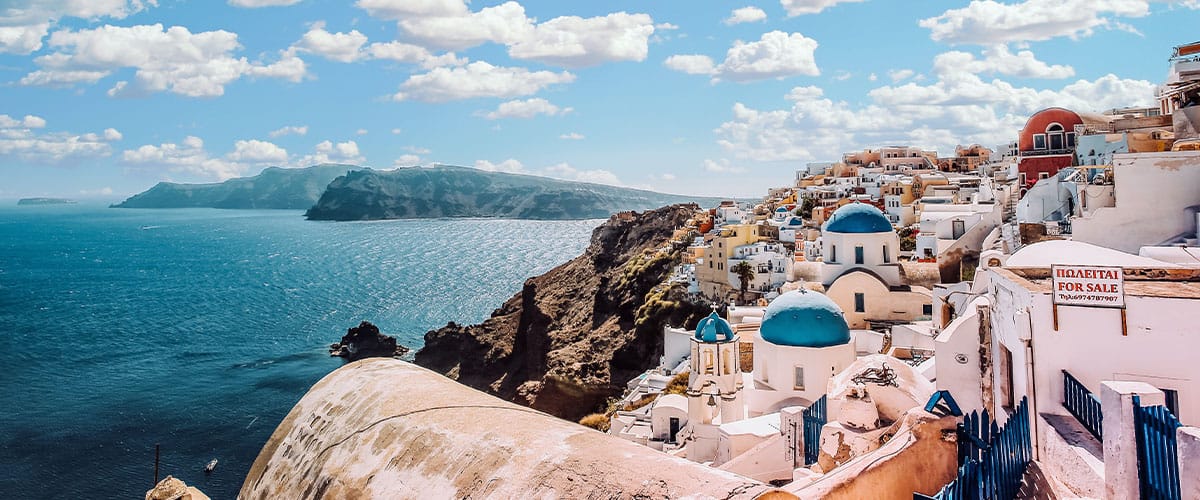 Greece delays Golden Visa price hike to April 2023
Spike in demand expected to take advantage of the most affordable Golden Visa in Europe.
Following an announcement from the Greek Prime Minister earlier in 2022, Greece was rumoured to double the minimum investment threshold for its Golden Visa by January 1st, 2023 to €500,000. However, according to an amendment tabled in Parliament by the Development and Investment Ministry, Greece has extended the current threshold of €250,000 until April 30th, 2023.
Beyond April 30th, 2023, the minimum investment threshold of €500,000 will apply to the following regions:
• The North, Central and South Sector of Athens in the Attica Region
• The Municipality of Thessaloniki
• The Island of Mykonos
• The Island of Santorini
The remaining regions of the country will still be eligible at the current threshold of €250,000.
Following the price increase, a new set of rules are also expected to apply – applicants will have to invest in a single property to reach the minimum investment threshold of €500,000. A combination of properties will no longer be allowed.
"As post-pandemic inflation is spreading globally, we lose purchasing power for our hard-earned money on a daily basis. More price increases are expected, and people should not delay investing in their future. Whether it's for leisure or to offer better opportunities to your family, Greece is a perfect destination," shares Milos Stojanovic, Chief Operating Officer of Arton Capital.
Offering a short processing time of just 3 months and visa-free travel across all 27 Schengen states, Greece's Golden Visa is your gateway to a peaceful life in in one of the safest countries in Europe. With a rich historic past that dates back to 800 BCE, Greece has developed into a significant European economic hub and is considered as one of the top tourist destinations in the world. Made up of a mainland on the Balkan peninsula and thousands of islands dispersed throughout the Aegean and Ionian seas, the country is known for its cosmopolitan cities, world-class cuisine, mild Mediterranean climate, stunning beaches, and genuine local customs.
"Why pay double for something you can get now at half the price," concluded Stojanovic.
Apply now.
---