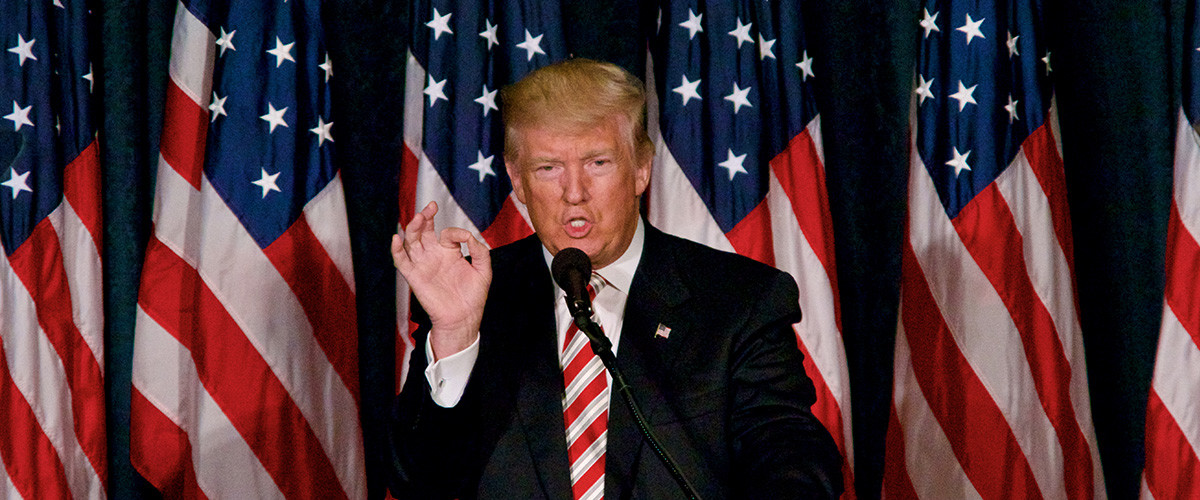 Will Trump make investing in a second passport even more desirable?
Americans anxious to join the global citizenship movement
Donald Trump's ascent to the White House is by all means historic. Doubted and disregarded at first, Mr. Trump's rhetoric gained momentum as it resonated with more and more Americans than he ever thought. Trump's presidency will inevitably mark a new era. An era of change.
As every change creates opportunity, we reflect on the expected "Trump effect" on global citizenship, in particular to the trend of investing in second residence and citizenship. Over the past decade, countries who have implemented or restructured programs to attract wealthy investors have more than doubled, proving its resilience and sustainability as investment mechanism.
We have already witnessed a sudden spike in enquiries from American citizens looking for a second citizenship. Being used to surge in web traffic, especially post Brexit, Arton Capital's website held up quite well. Our web analytics team noted the overlap of increased traffic and flood of enquiries originating from states where Hillary Clinton had won with California, New York and Virginia being among the top sources.
Arton Capital expects to see Americans becoming an integral part of the global citizenship movement. Just like the Brits did after the Brexit referendum. We are already witnessing an increased demand from these newly emerged markets of immigrant investors. The British are mostly looking to secure an option for relocation, due to unclear situation in the kingdom. Even though it remains to be seen, if Trump will implement everything he stood for during his campaign, Americans are concerned and are looking for ways to hedge the downside. Although the Canadian Immigration and Citizenship website failed to handle the increased traffic, the liberal Canadian government is making the most of this new political conjuncture, stating their openness and readiness to welcome anyone who is interested in relocating to and doing in Canada.
Traditionally, the British Tier 1 program and the American EB-5 have demonstrated steady and solid demand. However, our team is already witnessing a significant outflow and redirection towards other parts of the world who are competing for investors. The European options are an attractive alternative, where those who would normally look for Tier 1 are now more interested in countries like Cyprus or Portugal.
The demand of the EB-5 program, whereby investors are granted a green card after fulfilling investment and job creation requirements, has also been affected. In less than 24 hours, we saw a number of our clients putting a hold on their EB-5 applications, looking for friendlier alternatives. USA may no longer be seen as a safe haven for entrepreneurs and business tycoons. Still in shock, we expect them to re-route towards those international English-speaking, business-friendly and conflict-free hubs like Canada, Singapore or Australia. The Caribbean is also likely to pick up, thanks to its relative proximity to the States and the very competitive speed and cost in obtaining a second citizenship. Antigua and Barbuda, Dominica, Grenada, Saint Lucia and Saint Kitts and Nevis all run well known citizenship by investment programs.
Hollywood names have also spoken but will they act upon? Snoop Dogg claimed he will resettle to Toronto, Amy Schumer, reportedly said will move to Spain, Chelsea Handler has reportedly invested in a property in a different country and Samuel L. Jackson has declared that he will be moving to South Africa.
What will happen to the US passport? Passport Index, the most popular global ranking of the world's passports had seen a surge in monthly average traffic. Surprisingly, US traffic surge also included states voted and won by Trump. "Americans are worried on the Trump effect on their passport," shared John Hanafin, CEO of Arton Capital.
As the only real time ranking, the Passport Index is prone to reflect some swings in the next two to three years. If US foreign policy becomes less diplomatic, visa-free agreements may be frozen or invalidated, which will hurt the passport's power. Currently the US passport ranks 4th, with a visa free score of 155. "Even though it is too early to say, we will not be surprised if the American passport drops to 6th position," shared Hanafin. Similarly, in an extreme scenario, if EU imposes visa restrictions to Brits fowling Brexit, it will send the UK passport on a downward spiral landing it in the group of Argentina, Romania or even Israel.
Geographic and demographic landscape of investor immigration is changing, as a result of major shifts in the political paradigm governing Europe and the United States. Global citizenship will remain a solid and reliable solution to the new challenges HNW investors will be facing. New global centers will emerge where those will be best defined by the very values and beliefs that have been driving the world in the post-war era. Global citizenship in a Trump world, more than ever before, will stand for openness, tolerance, acceptance, inclusion and progress and will remain as one of the key proponents of the values that define a democratic society.
Image copyright: istock.com / Bastiaan Slabbers
---