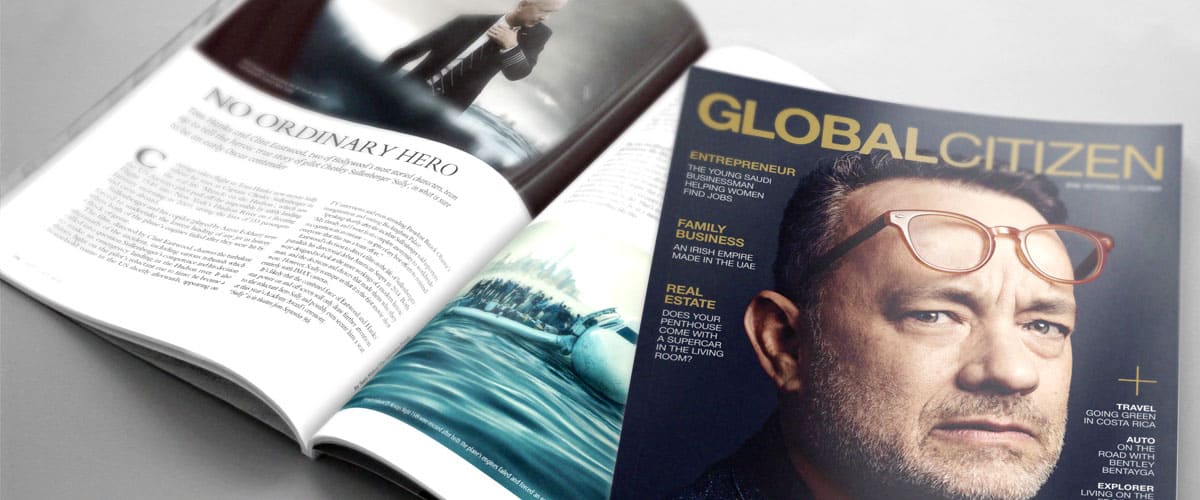 Tom Hanks Obtains Greek Citizenship
Hanks joins the community of celebrity Global Citizens with multiple citizenships.
Greek President Prokopis Pavlopoulos signed an honorary naturalization order last week, granting actor Tom Hanks, his wife Rita Wilson, and their three children with a Greek citizenship. According to the Greek Citizenship Code, honorary naturalization can be granted to a "foreign national who has offered special services to Greece or if his or her naturalization may serve the country's interest."
But the decree doesn't make the Hanks family Greek citizens just yet. According to Greek Interior Minister Takis Theodorikakos in a statement to CNN, they "must give an oath to the minister of the interior within one year" to officially become Greek citizens.
"Tom Hanks is a person who showed real interest in the people who suffered from the fire in Mati and promoted this issue in the global media," said Minister Theodorikakos, referring to the fires that devastated areas in Greece's Attica region last July.
The minister added that Hanks "promotes Greece through his frequent visits during su
mmer in Antiparos where he owns property." Hanks and his wife have also produced a number of films based on Greece and the Greek community, including "My Big Fat Greek Wedding," "Mamma Mia!" and both of their sequels.
Hanks and his family are not the first to receive citizenships as tokens of national gratitude. Just a week prior, actor Idris Elba was awarded an honorary citizenship of Sierra Leone, following many decades of interest and involvement in the African region.
Starting off 2020 with the "best gift of the decade" is US rapper Ludacris, who was granted citizenship of Gabon on the first Friday of the new year. He took the news of his Gabonese citizenship status to his official Instagram page, saying, "starting my New Year off with dual Citizenship! AFRICA I'M OFFICIAL!! Momma & Kids Too."
Ricky Martin is also amongst the awarded, being granted Spanish citizenship back in 2012 after being recognized for his artistic talents, as well as his personal and professional links to Spain.
At the epitome of gaining recognition for international aid is Oscar-winning actress, Angelina Jolie who has been awarded with letters of naturalization for her philanthropic efforts by two countries. Following her environmental and conservation work in the poverty-stricken country of Cambodia back in 2005, Jolie was awarded a citizenship in Cambodia by the King himself. In 2011, she was also named an honorary citizen of Sarajevo after her feature-film debut as a director put a spotlight on the 1992-1995 Bosnian war.
And honorary citizenships are not only exclusive to celebrities. Prime Minister of Canada, Justin Trudeau presented activist Malala an honorary Canadian citizenship for her inspiration as an outspoken advocate for girls' education and women's rights.
Although infrequent, the distinction of receiving a letter of naturalization as a reward for exceptional deeds have become more common in the last few years.
Nowadays, global citizenship represents more than an identity, but rather an enhanced way of life. More and more people around the world are craving access, opportunity, and freedom and are ready to invest in some cases millions of their hard earned fortunes in a second citizenship.
The Citizenship-by-Investment industry itself attracts over US$ 20 billion a year in foreign direct investments. Every year, new countries are drawn to the sustainable benefits offered by the industry — boosting tourism, infrastructure, employment, and overall economy. The latest nation being Montenegro, where a mere 250k investment in real estate can grant you citizenship of a Balkan country in Europe.
And as seen with the awards granted to Hanks, Elba, and Jolie — the benefits and value of citizenship are just two sides of the same shiny coin.
Get to know how Tom Hanks prepared for his infamous role in Sully, and how he balances his fame with his personal life in this Global Citizen feature.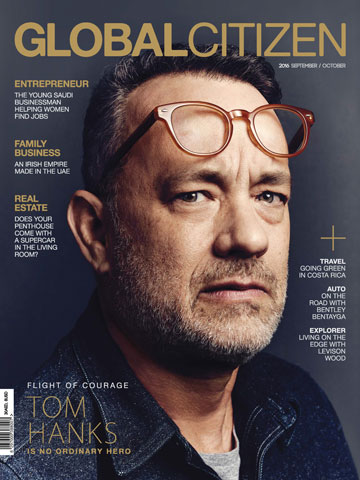 ---