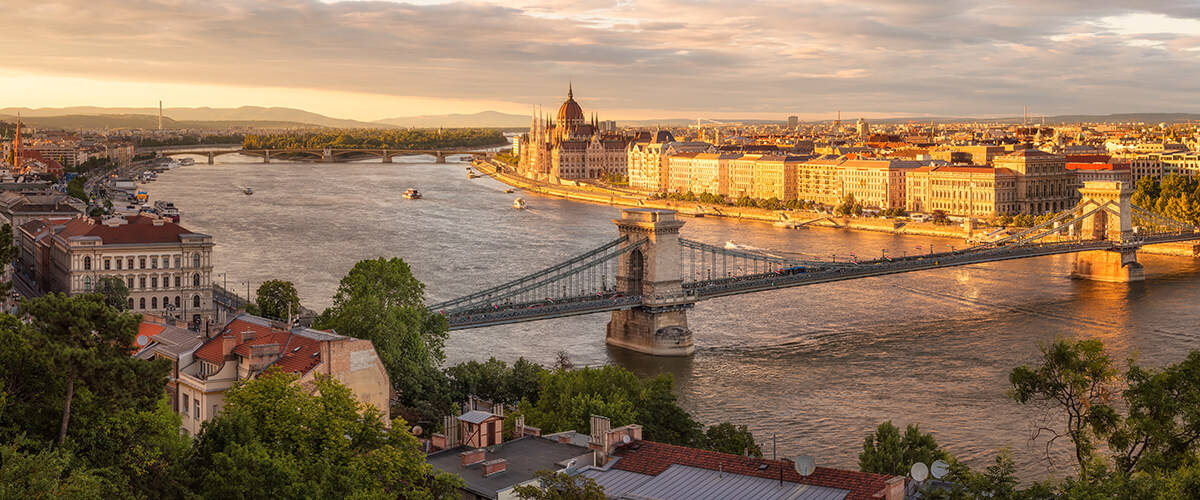 Arton Launches Hungary Residence Program
With an investment starting €155,000 in Hungarian real estate, foreign nationals can now obtain Hungarian residency and expand their life in Europe.
Offering an ideal blend of rich culture, stunning architecture, and a high standard of living, Hungary is fast becoming one of the most sought-after destinations for those looking to relocate to Europe. Arton Capital is proud to announce the latest addition to its bespoke portfolio of the best-in-class EU residence programs – the Hungary Residence Program.
Life in Hungary
Located in central Europe, Hungary is a country that lies on the crossroads of a rich history and modern vibrancy. An affordable healthcare system, a reasonable cost of living, and high levels of safety make it an attractive destination for those considering a residence in Europe. Budapest, the country's capital, provides free public and international schools – an appealing prospect for families – while the city's public transport, recognized for its top-quality, makes commuting trouble-free. For individuals seeking to escape the hustle and bustle of city life, Hungary's unblemished forests, mountains, and countryside provide a harmonious balance between metropolitan living and natural beauty.
The country is also home to several big-name international companies – like Audi, GE and IBM among others – making it an ideal destination for entrepreneurs seeking to expand their business. With its strategic location in the heart of Europe, visa-free travel across the Schengen Area for residents, and a business-friendly environment, Hungary has transformed itself into a prime hub for investors and entrepreneurs.
The Real Estate Market
The real estate market in Hungary is relatively affordable compared to other European countries – the average price per square meter for a property in Budapest ranges from €2000-€2500, which is significantly lower than cities like London, Paris, or Berlin. However, as the market has been witnessing steady growth in recent years, property values are expected to rise, making now the perfect time to invest.
In terms of property types, Hungary is similar to other European countries, with apartments being the most common and demanded in urban areas. What adds to the appeal of the Hungarian market is the prevalence of stunning older buildings that have been transformed into modern apartments, equipped with all the luxuries and amenities fit for 21st century living. While the property price gap between Budapest and other major European cities is narrowing, the real estate market in Hungary remains an attractive option for those seeking affordable yet profitable property investments.
Obtaining Residence
With a starting investment of €155,000 in residential real estate, Hungary's residence program is one of the most affordable and straightforward paths to starting your life in Europe. To begin the process, investors must demonstrate sufficient funds in a deposit or personal account to cover not only the real estate purchase price but also the minimum amount required to sustain the investor and any accompanying family members.
To facilitate the process and guide investors, Arton Capital maintains a portfolio of exceptional property offers that adhere to the required criteria for the minimum liveable area per individual, as well as the specific type and function of the property.
60 Days for Residency Cards
While the program offers several advantages, perhaps the most appealing would be the investment requirements – unlike most other residence programs, investors are only required to make the investment after their application has been approved. Another key advantage is the speed at which applications are processed – residency cards are issued in as little as 60 days from the date of application, with high approval rates.
Expand Your Life in Europe
Hungary ranks among the top 30 most frequently visited countries. It is rich in history and culture, and offers a diverse range of services for its residents, including universal healthcare and high-quality education systems. Its central location in Europe makes it an excellent base for exploring the rest of Europe while being easily accessible from various parts of the world.
Diversify your portfolio, access business opportunities you've always dreamed of and expand your mobility. Become a Hungarian resident, today.
---