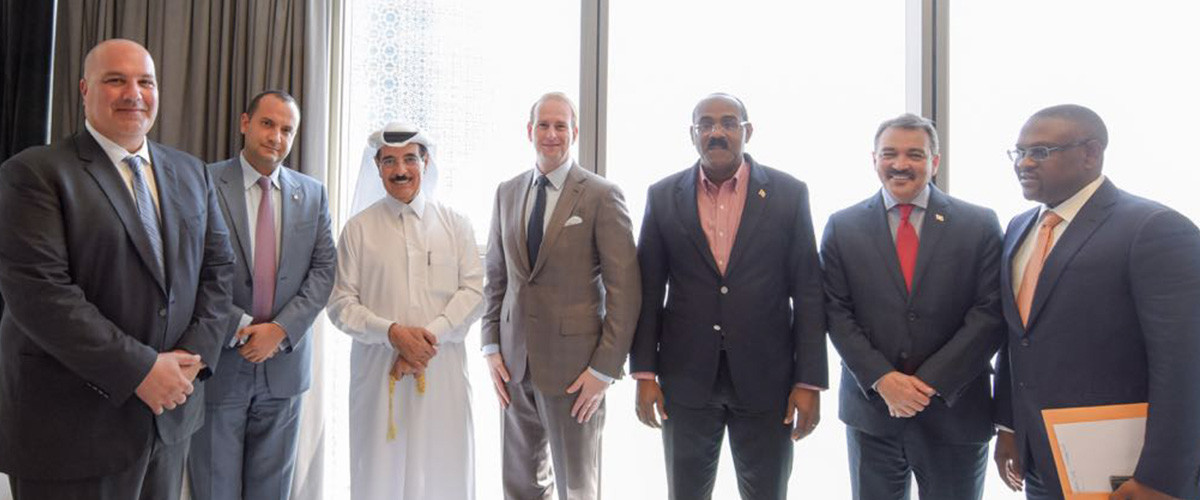 Antigua and Qatar strengthen bilateral relations
While the government of Antigua and Barbuda has solidified relations with the United Arab Emirates, it is also forging closer ties with Qatar. At the initiative and patronage of Armand Arton, President of Arton Capital and Special Envoy of Antigua and Barbuda, Prime Minister Browne and his delegation were invited to Qatar, where they met with Prime Minister, Abdullah bin Nasser bin Khalifa Al Thani and the Cultural Adviser at the Emiri Diwan, His Excellency Dr. Hamad Bin Abdulaziz Al Kawari.
The objective of the Antigua's delegation was to strengthen bilateral relations with Qatar, seeking to establish a strong and solid relationship based on mutual understanding and cooperation.
In addition, Hon. Browne also announced Antigua and Barbuda's support for Dr. Al Kawari in his candidacy for the next Director General of the United Nations Educational, Scientific and Cultural Organization. In an official statement, Prime Minister Browne said that he is confident in Dr. Al Kawari's candidacy, given his vast knowledge and experience in cultural and scientific matters and his engagement in numerous projects on education, social impact and international development.
For his part, Dr. Al Kawari said he was delighted to receive the support of the Caribbean region in his desire to stress the importance of education and culture in the quest for international peace and conflict prevention. He said that UNESCO has already achieved a lot in its mission, but it has along way to go in order to reach its humanitarian goals.
---