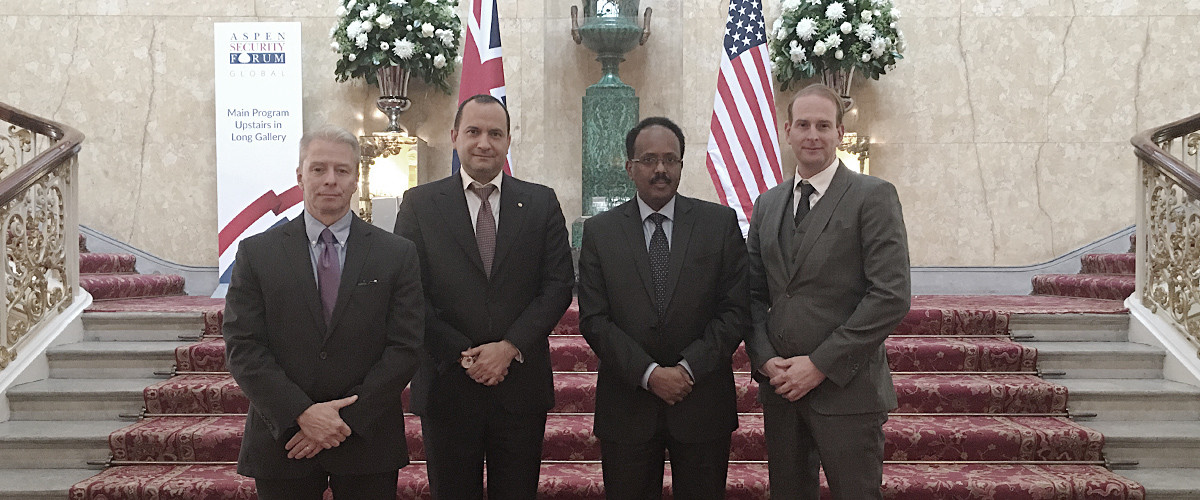 Arton Capital attends 2016 Aspen Security Forum: Global
Arton Capital, government officials, leading thinkers and concerned citizens from around the world join to discuss the most pressing issues in international security.
Delegates from Arton Capital were delighted to attend the 2016 Aspen Security Forum held in London, UK between 21st and 23rd of April.
Under Chatham House Rules, the event convened top-level government officials, leading thinkers, notable press and broadcast journalists, and international security experts to discuss issues including the threat of ISIL, the role of NATO, cybersecurity and a number of key topics related to global security in today's ever changing world.
On attending the event, Armand Arton, President of Arton Capital, stated:
"Our industry is directly effected by global security and the impact of unstable environments and regions have significant implications on migration trends. We see a clear role for Arton Capital in the development of stronger relations with security and intelligence agencies as the private sector and public sector must link together to develop safeguards. The Aspen Security Forum provided us with unique insights on global issues and granted us direct access to leaders charged with our security."
Key speakers at The Aspen Security Forum included:
James Comey, Director, Federal Bureau of Investigation, United States
John Scarlett, Former Chief, Secret Intelligence Service, United Kingdom
John McLaughlin, Former Acting and Deputy Director, Central Intelligence Agency
Hina Rabbani Khar, Former Foreign Minister, Pakistan
Gholamali Khoshroo, Permanent Representative to the United Nations, Iran
Douglas Lute, Permanent Representative to the North Atlantic Treaty Organization, United States

Media Contacts
For media enquiries, please contact [email protected].
---