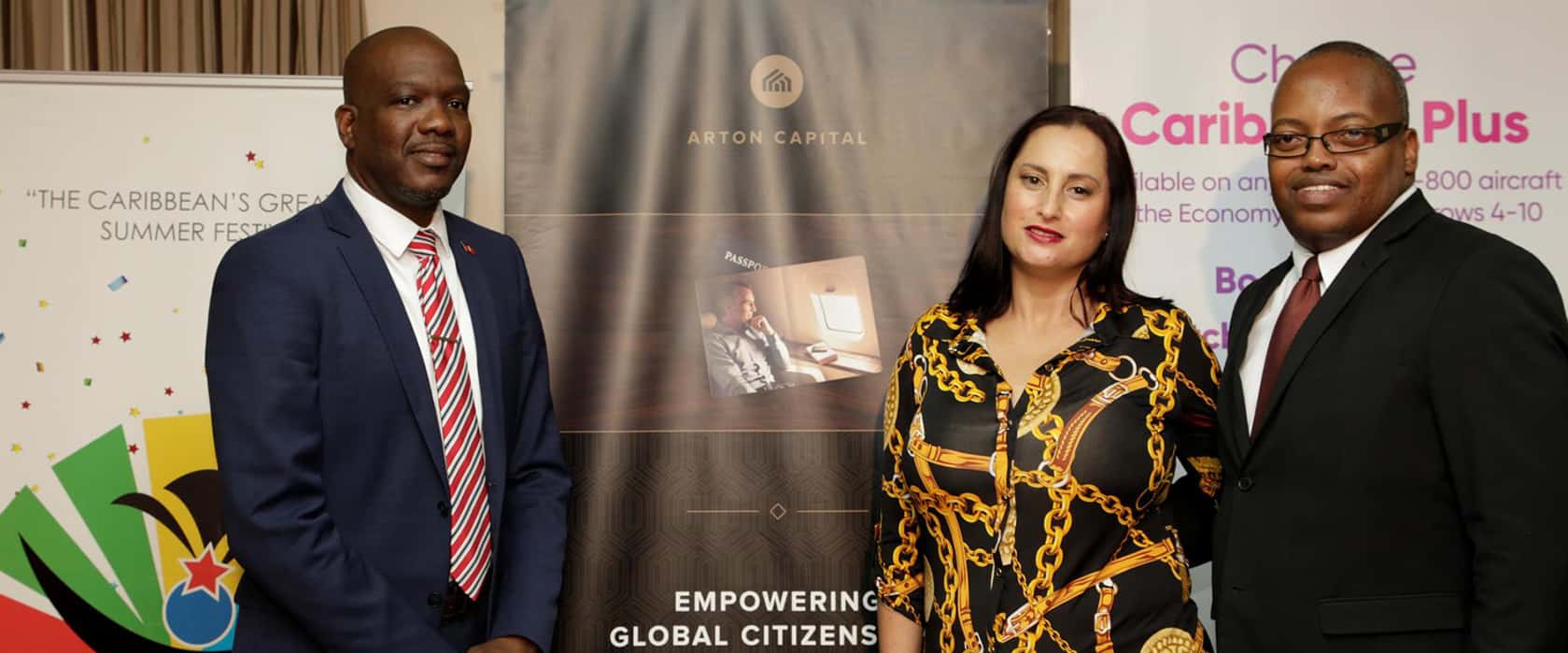 Arton Supports the Antigua Carnival
Antigua's Carnival theme this year, "Revel in Greatness", depicts a grand vision shared by Arton Capital and the Caribbean islands.
Wednesday, June 21st, 2018- Arton Capital is proud to be an official sponsor of the Antigua Carnival. This truly unique event has been shining the best of the beautiful nation since 1957, with a spectacle of color, excitement, infectious island rhythms, and combined taste of traditional and modern culture. 
Bringing together different cultures, languages, and traditions from visitors all around the world, Antigua has become an oasis of paradise for those looking to explore unique experiences and opportunities. 
Considering that the Caribbean itself is at the center of uniting cultures and embracing diversity, Arton Capital is proud to share its vision and values with the Antigua Carnival. 
Arton Capital empowers governments to attract foreign direct investments to countries such as Antigua & Barbuda, through citizenship by investment programs. These programs not only bring human capital and talent to the island but also provide significant resources to governments, both to balance their budgets, and to fund much needed projects for its proud citizens. 
"I am thrilled that Arton is coming on board to support the festival and ensure that this year it is bigger, better, and even more amazing than it was in the past," shared Hon. Daryll Matthew, Minister of Sports, Culture and Festivals. 
Arton has paved the way for a better, brighter and safer future for more than 2,000 individuals and families in the past five years. In Antigua, the multitude of significant benefits, and the positive impact that these programs bring to its citizens, are quite evident.  
"By understanding the driving forces behind the global citizenship movement, Arton Capital has a mission to build a prosperous and sustainable future for both current and future citizens of Antigua & Barbuda," shared Armand Arton. 
---